Top 3 Biggest Mistakes In Bank and Credit Union Social Media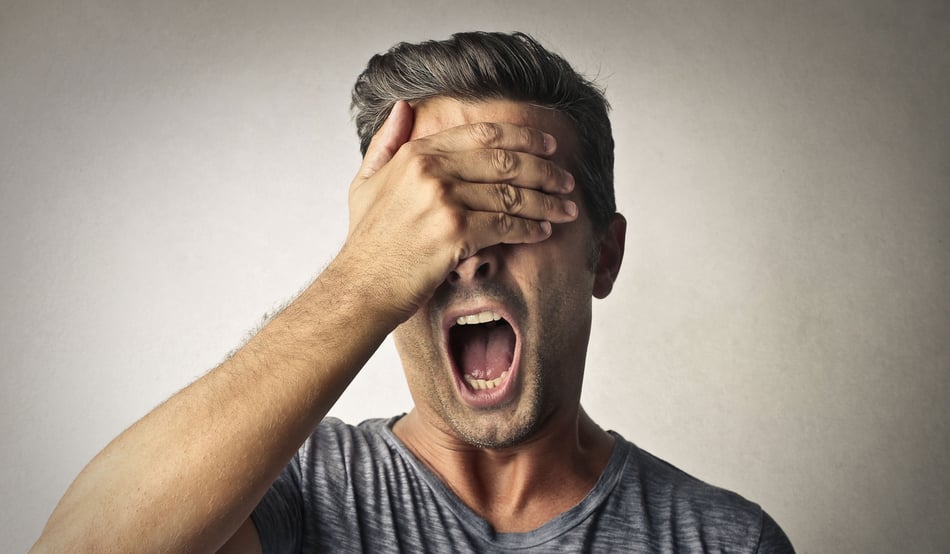 Here are the top three mistakes we see often in social media marketing for Financial Institutions:
Mistake #1: Being Interruptive on Social Media
In case you're wondering, just broadcasting promos doesn't work! Social media is about relationships.
In 2017, 81 percent of U.S. Americans had a social network profile, representing a three percent growth compared to the previous year. So it's essential to be present on these platforms.
But no one wants to be jarred out of their online experience. If you are posting on Facebook don't just share about your products and services and talk on and on about yourself! Don't be the annoying person at the party who only talks and never listens. Be inspired by the platform and share content that is appropriate.
Our biggest rule... we tell clients to focus on being either ENTERTAINING or USEFUL. Period.
If you'd rather listen to a live discussion of this topic, here's a recent podcast discussion of the topic with Eloquent Online on their weekly RadioFreeCU show:
Mistake # 2: Not Having a Clear Strategy With a Clear Timeline and SMART Goals (Otherwise How Do You Know What You Are Really Trying to Accomplish?)
According to Google's Zero Moment Of Truth study, the average consumer takes a minimum of 30-60 days, and often longer, when making purchase decisions around banking. And they consult an average of 8.9 sources of information in this decision-making process!
Clearly social media (and other digital assets) need to be a key part of a financial institution's marketing strategy.
When your customers interact with you on social media they create a digital 'paper trail.' Their friends and family can actually see that interaction, and this type of activity can create reach to people you otherwise wouldn't have been able to connect with. This type of 'word of mouth' is so much more effective than other forms of awareness because it's coming from someone they know.
[DOWNLOAD NOW: 12 Decisive Steps to Grow Your Financial Institution]
Mistake #3: Not Putting Significant Budget & Ad Dollars Behind Social Media Efforts (This is All About Priorities!)
Think of it this way... Banks and Credit Unions will invest on average $1.3 million to build a new branch and call it an asset, but if you suggest they spend $60,000 for redesigning or marketing their website and they think of this as an expense. This is a slippery slope for FIs.
Branch traffic is certainly on the decline (with in person teller transactions having decreased by 45% since 1992), but website and mobile traffic has never been higher. In fact, according to The Financial Brand, 61% of U.S. internet users bank online, and that number is only increasing! Clearly Banks and Credit Unions need to adjust their marketing budgets accordingly!
Bonus Mistake #4: Thinking That Because They USE Social Media They Know How to Best Run MARKETING There!
Just USING a social media platform doesn't make someone an EXPERT, it just makes them a USER. Often staff think that because they are on Instagram or Facebook during personal time they will have the know-how to do marketing for their Bank or Credit Union. But it's essential that staff get some training before getting started, and then continue to get support as your efforts progress.
We offer amazing one-off training workshops for FIs and their staff, and we also work on a retainer basis for Credit Unions and Banks that wish to be a bit more focused and strategic with their efforts. Let us help your institution today!