Hey, Community Financial Institutions...Social Media is a PERFECT Fit!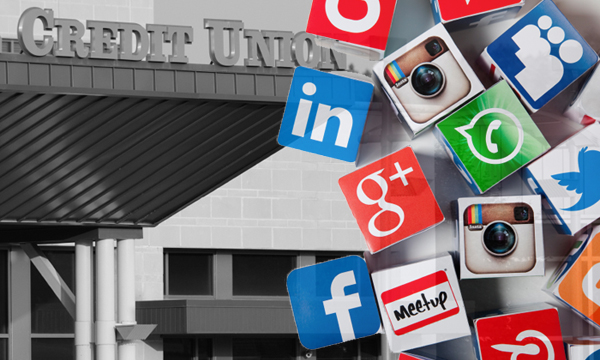 Don't Miss An Episode, Subscribe Now
Are you deciding whether to redirect marketing and business development dollars for Social Media Marketing? Well, I'm here to tell you that as a life-long Credit Union member and Digital Marketing expert, the two could not be more right for each other! And here's why…
1. Credit Unions and Community Banks are All About Service to their Customers and Members and Social Media is Too!
Social Media Marketing success comes with developing relationships, cultivating your fans and followers, and helping them with problems and challenges. Your Financial Institutions are all about this TOO! It's their entire mission really. So why not bring your Financial Institutions and Social Media together?
2. Being Genuine and Real is What Really Works on Social
We're talking about member-owned cooperative financial institutions that are created to bring financial services and economic opportunity to their members. These organizations answer to boards made up of members and are completely transparent in their missions and priorities.
This kind of content and purpose works PERFECTLY on Social Media platforms. People online can sniff out insincerity very quickly, but with Credit Unions and Community Financial Institutions the mission IS service to the people they work with, so being genuine and real is just part of why they exist in the first place!
Download NOW: The Definitive Guide to Social Media Marketing for Banks & Credit Unions
3. Community FIs REALLY Care About People, While So Many Other Businesses Online are Just Faking It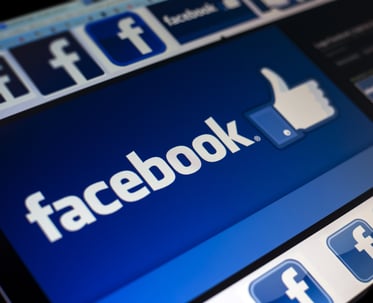 Now this one might get me in trouble, but I'm going to say it anyway. Most large national banks are in business to make money, and they do that through fees, higher interest rates and other hidden costs.
These large FIs are not in the business of serving the 'under-served' or really caring about the people that bank with them. In fact, they are profit-making machines designed principally to benefit their employees and their stock-holders.
How is this related to Social Media? Well, to succeed on Social Media, brands must come across as caring, rather than as large, faceless companies trying to make money. So what do they do? They FAKE IT! These large companies try to share lots of cool stuff and post information as though they are interested in being helpful, all with the hope that you'll take the bait and spend your money.
But with Community Financial Institutions the motivation is very different. Your FIs really DO care! That's why they exist in the first place. So Social Media Marketing is that much easier because your content is true and doesn't need to be faked or dressed up. It really IS all about helping people.
4. Credit Unions & Community Banks are Great at Walking the Walk, But Need to Talk the Talk
As Gigi Hyland, Executive Director of the National Credit Union Foundation, explained at a recent GCUA conference in Georgia, "Credit Unions do so much good, but they often do it with their heads down." Rather, these FIs need to be shouting from the roof tops about why what they do for people matters so much and why it should be shared and protected.
Social Media is the PERFECT way for community Financial Institutions to reach out to potential members and show them daily why they should be trusted, relied upon and banked with.
It's a reality that people need to get loans and bank accounts somewhere, and most of the time they choose national banks. Social Media is a great way to begin to penetrate new markets and target larger audience groups. Through these new social platforms you can spread the word about who you are and what you do for your customers and your communities.
5. Social Media is the Marketing of the Future, It's Time to Stop Playing Catch Up
The current economic climate demands that Credit Unions and community Banks continue to reach out and market their services to the next generation of customers. Where better to find these new younger members than online?
Gone are the days when people shopped in person for loans or homes or even cars. Now-a-days customers are doing their research online way BEFORE they ever walk through your branch door. Your institutions can't afford to sit back and wait for people to come to you. It's time to be proactive and implement a more modern, tech-savvy approach to marketing, sales, and communication.
It's not a matter of 'IF' CUs and Community Banks will use Social Media Marketing, but rather, it's a matter of 'WHEN' they will, and it's time for you to set proper priorities in place so that your online marketing efforts will be effective, efficient and successful over the long-term.
Contact us today and we can help you craft a Social Media Strategy that will work for your Financial Institution!