Financial Institution Best Practice: How to Respond to Comments on Social Media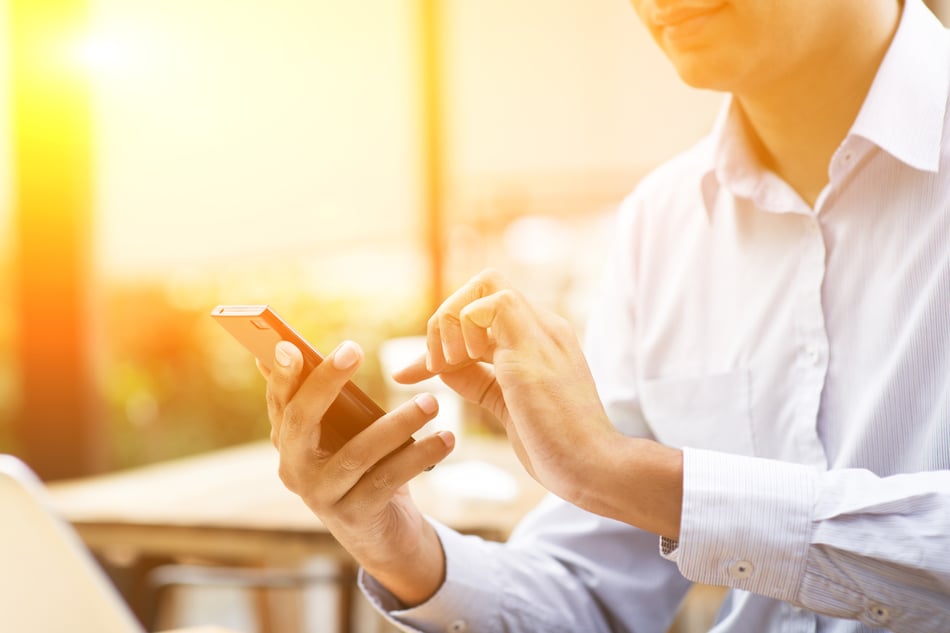 Here's a Few Great Tips for How to Respond to Comments on Social Media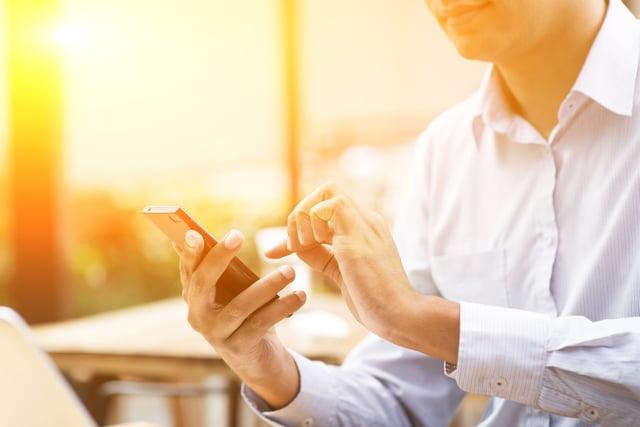 Having a social media presence and good content is only half the battle. Your credit union should also be utilizing social media marketing for Financial Institutions as a way to connect and interact with your members. Here are some examples of how your credit union should respond to comments on social media!
Answer Questions As Soon as Possible and Thoroughly
What differentiates your financial institution is your customer service and willingness to help. Millions of people are on social media on a daily basis and some even use it as a primary way of communicating. If you're not actively monitoring it, you can be missing out on questions from your members.
Hubspot is a perfect example of awesome social media support. In this case, a user was unable to reach support on their website, so she turned to social media. Hubspot replied with several ways to contact support, and within 20 minutes her problem was resolved! Now that's customer service!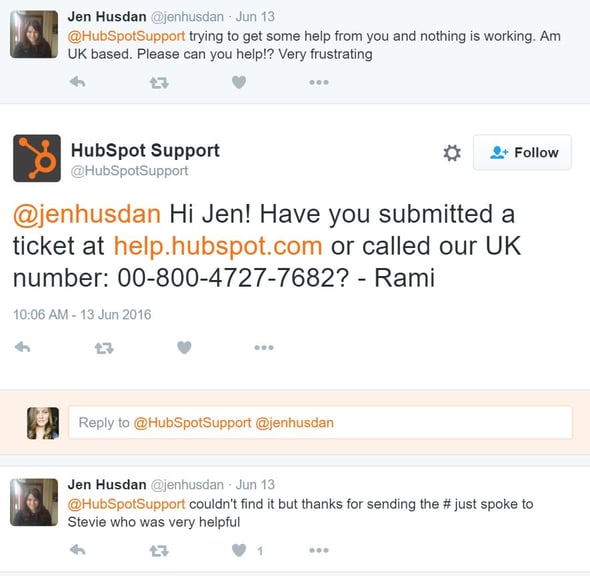 Respond to Everything Sincerely and Make it Personal
People love to voice their opinions on social media - good and bad. Of course you need to address any questions, concerns or complaints, but it is just as important to respond if someone says something good about your bank or credit union. When someone takes the time to tell you about a great experience, you should respond with a personalized thank you.
It is so important not to post "cookie cutter" responses. Your customer/members want to talk to a person, not a robot. A lot of companies have been called out in the past for saying the same thing over and over again in responses. Give your employees the right to respond freely, but make sure you have a Social Media Staff Policies and Procedures to ensure consistent and appropriate responses.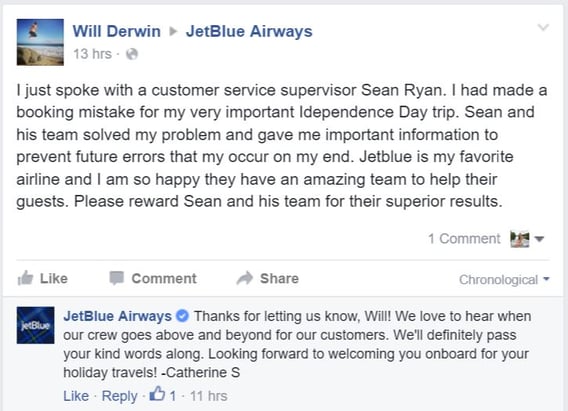 Don't Be Afraid to be Silly
Social Media is supposed to be a place to have fun and let your personality shine! If someone posts something a little silly, throw it back at them! Your members will appreciate the effort. It is fun conversations like these that build brand awareness and strengthen relationships.
Old Spice is known for having silly commercials that you can't help but laugh at. They use humor to grab and keep their audience's attention, and it works! They're consistently "happy go lucky" and that has helped them create a loyal following. Have you ever not liked someone because they made you laugh?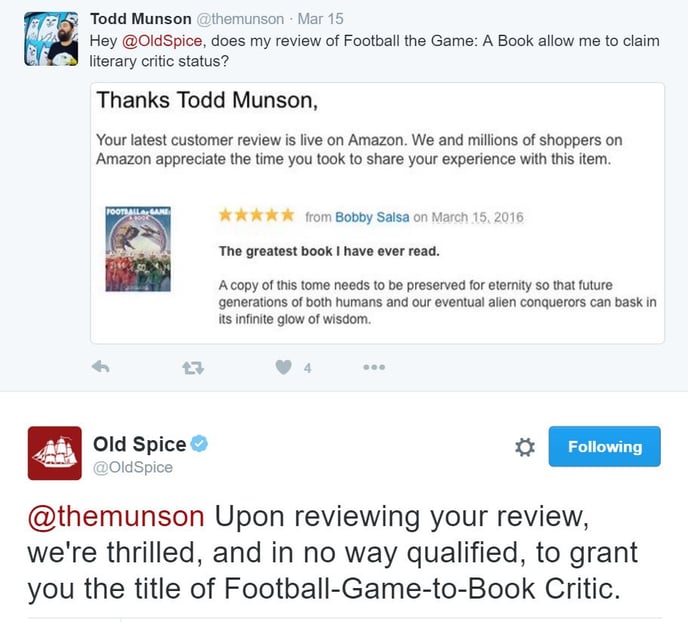 Just in case you think banks are not a laughing matter, and people would not appreciate something as "serious" as a financial institution cracking a joke, here a Facebook post by Norton (yes the internet security company, which is VERY serious) to prove being fun is for everyone!
Norton posted this in early 2014 when Justin Bieber announced that his fans can download his newest release for free. This post went viral and to this day is continuing to be engaged with!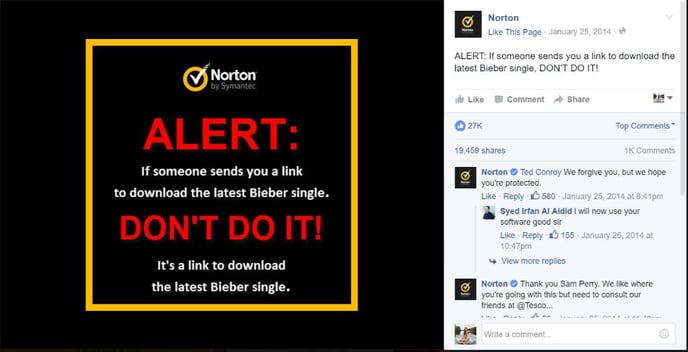 Social media is the perfect place to let your credit unions personality shine. Be helpful, make it personal and most of all, have fun!