Measuring for Bank or Credit Union Growth in a Mobile-First World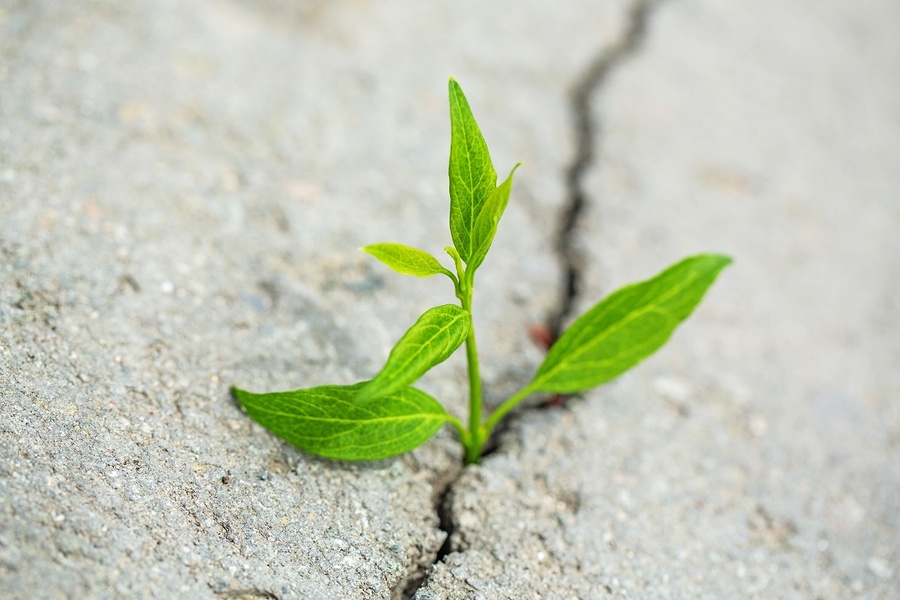 Looking for suggestions for the growth and development of your bank or credit union? Well, in today's online world, mobile is king! And no where is this more clear than in Google Search, as Joe Meier from Google explained in a recent presentation I attended.
This presentation began with a car-buying case study. In the buyer's journey, among other touch points, there were 139 searches tracked, 14 YouTube videos watched and 69 dealer interactions. And 71% of the searching during the journey studied took place on mobile!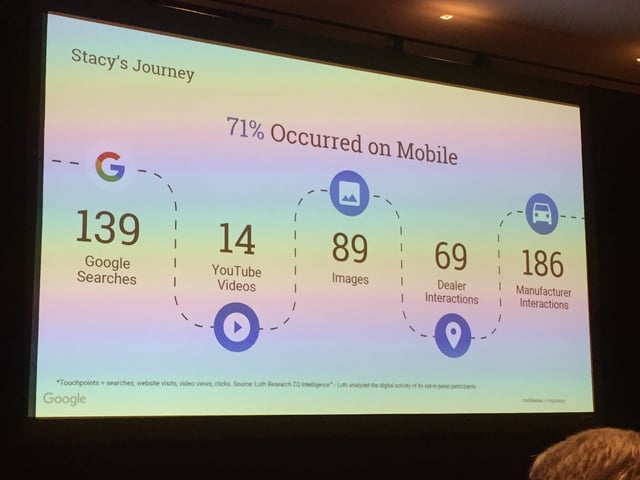 Ok, but you're probably wondering how this relates to Bank or Credit Union growth and development... well, the leap isn't difficult to make.
What if this same buyer is also in the market for an auto loan along with searching for their new car? As you begin thinking about how to leverage this shift to mobile into your marketing and sales planning, keep these three points in mind:
1. What Matters? And, Are Your Campaign Metrics Aligned with Larger Business Goals?
Rather than having a marketing objective that is connected to something traditional like Cost Per Acquisition (CPA) or Return on Ad Spend (ROAS), your bank or credit union should be tracking the actual revenue impacts that are tied to these campaigns. And perhaps even more importantly, you should also consider the lifetime total value of these new customers or conversions when determining your target budgets.
In fact, Google has seen a 9x gap between a one-time Cost Per Acquisition and the lifetime value of a customer!
So clearly, paying more for a high value new member or customer might seem like a loss in the short-term, but this investment will actually play out very well over the lifetime of that new member.
2. What's Already Working? And Where Will You Need to Be Comfortable with Estimating?
Keeping in mind that 75% of conversion actions online begin on one device and end on another, Joe emphasized again and again that estimation will be necessary to fill in the tracking gaps in your results.
Now, if a guy from Google is telling us that tracking the source of all your conversions will be impossible, I think it's time for us to listen.
Instead of focusing on perfection with regard to ROI, Joe suggested that your team should get comfortable with making educated estimates regarding conversions, and focus more on actual revenue generated and using some key digital actions to identify and target high value new customers.
DOWNLOAD: Free E-Book - 12 Decisive Steps to Grow Your Financial Institution
3. What is Possible? And What is NOT Possible...
For example, do you have a few key customer segments who you can identify who are top depositors or using your institution for many valuable products and services?
Once you find these, track them back to their digital actions on your website, and determine if there are some key content pieces or combinations of products that make them stand out from other less valuable members. Then use those insights to prioritize your marketing efforts and advertising priorities.
The key with all of this is to avoid the pursuit of perfection, be comfortable with some ambiguity in your ability to track the buying journey, and find the first big step for these high value targets on their journeys. Then create campaigns that drive more of those key steps. These steps will help you grow and develop your bank or credit union.
This was a live blog from the Financial Brand - My notes are adapted from Joe Meier's presentation on Rethinking Growth Metrics and Digital Marketing ROI in a Mobile-first World.