How to Combine Organic Content & Pay-Per-Click Campaigns for Your Financial Institution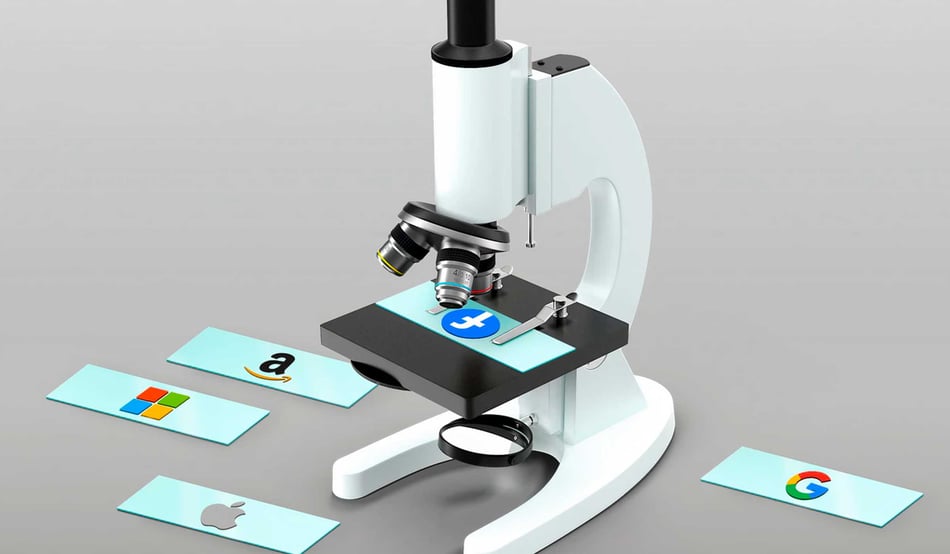 The big question - should every piece of content that you post to your channels be sales/product related?
The answer - yes and no. Simply put, no - every piece shouldn't be a hard sell, but even the pieces that are more organic, or more so fun, should play as inadvertent supporting sales material.
Here's a breakdown of how to tactically position yourself to convert on your social media channels.
First, you have to understand the difference between what to post on your organic timelines and what to include in promotional PPC and social ad campaigns.
Using organic content on your social media timeline
Your organic, non-paid, content efforts should not be equivalent to product billboards. Instead this content should include fun supporting pieces that can personify your brand to a potential customer and engage your current loyal customers. Your organic content can include pieces such as:
Financial tips on budgeting, savings and so forth through graphics, videos, or blog posts.
Behind the scenes photos/videos featuring your branches and it's wonderful staff members. You can run an internal contest for the holidays and then share all the fun and joyful entries to your timeline.
Fun (and random) posts that ask your followers to engage with you and their peers. Say for example, you can share a photo of a cute puppy dressed up in an adorable costume and ask your followers to share a picture of their own pets.
This content is supporting sales material because it personifies your financial institution and puts names to faces. It builds trustworthiness for potential buyers and keeps returning customers engaged.
Does that mean you shouldn't post your latest low interest personal loan offering on your organic timeline? No. You can share these details as well, but we recommend you keep that to an absolute minimum because in reality sharing interest rates on social media really isn't all that effective anyway.
Up your social media skills with our free eBook - Winning with Social Media Marketing for Banks & Credit Unions
Your headlining product features and content should be the focus in your Pay-Per-Click efforts.
Pay-per-click (PPC) is where your product offering meets a potential shopper that is directly in the market for your product, or a similar one because they are actively searching on Google for terms that relate to your business (i.e they may be looking for a new credit card but your latest personal loan offering could be the better option for them).
For this reason your direct sales efforts should be focused on the traffic generated by your PPC campaigns. Google ads and warmed up audiences on social are the channels where it is appropriate to market all your best product offerings and the enticing details like low interest rates. This is the time to try to entice in-market shoppers to click links to your product pages to learn more and potentially even convert into a new account or sale.
Now that you understand the difference between organic and PPC, it's important to understand how they work together to convert…
In the grand scheme of your financial institution's sales and marketing strategy, both organic content and PPC content are legitimate sales channels. They are complementary channels that work together to convert. But, how?
Let's say I'm a potential customer in your area looking for a a way to lower my car payment by refinancing my car loan. I've been seeing ads from your institution and your competitors, so I'm conflicted because they're very similar offers. At this point a potential customer will resort to "supporting sales collateral" such as:
Your customer service (this includes social media responses with previous customers)
Your bank or credit union reviews on Google and Facebook.
Your overall branding (like the behind the scenes organic posts you've shared that help me put faces to names, makes your brand real and relatable)
Your brand's trustworthiness - and this encompasses not only the warm loving content you share but also every single engagement you have with anyone on your social media (yes the puppy photos you asked your followers to share with you make a difference!)
With all that said, if you're not sure where to get started or if you've already started but aren't sure of the best way to streamline your efforts and fine-tune your current strategy -- we're happy to help! Let us know in the comments below.