5 Questions to Ask a Digital Marketing Agency Before You Sign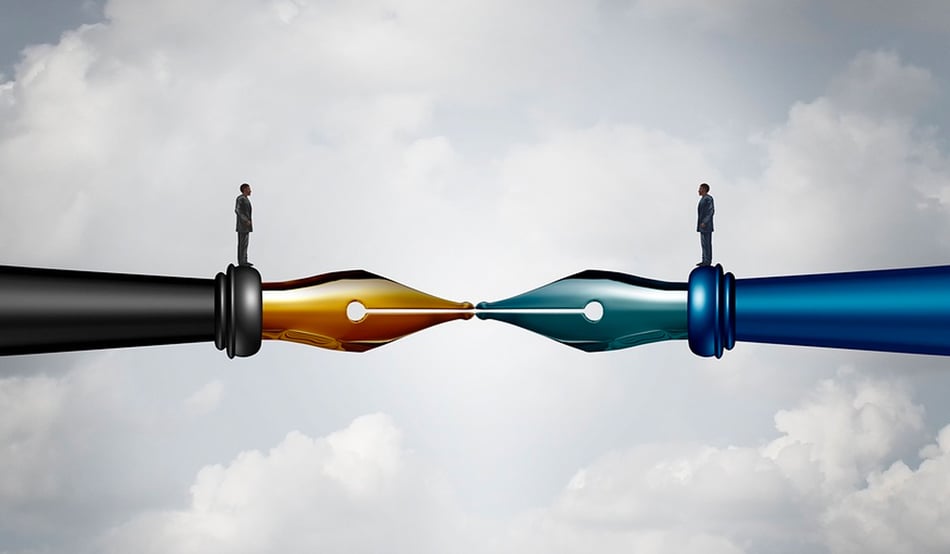 Don't Miss An Episode, Subscribe Now
If your bank marketing team is feeling overwhelmed with your to-do list, it might be time to hire an outside digital marketing agency to pick up some of the slack. Maybe you're wearing "multiple hats" and need a little help running campaigns and revamping your overall marketing strategy.
Whatever the reason is, make sure you know what to look for when hiring a digital marketing agency, and be aware of what key factors set some agencies apart from others.
Before you sign a contract, here are 5 key questions to ask any digital marketing agency:
Question 1: How will your Digital Marketing Agency help our team meet our marketing goals?
A good agency should start with your institution's larger growth goals for the year, and then create a strategy to help your organization move step-by-step toward meeting those goals. It is always important to make sure your strategy contains SMART goals.
S

pecific

Measurable
A

ttainable

R

elevant

T

imely
The agency should then have metrics in place to measure the performance of campaigns and ultimately lead to conversions that result in revenue growth to meet your larger goals and objectives.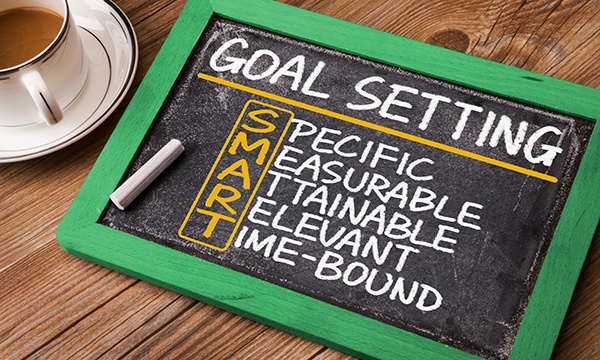 We find that the best social media marketing companies offer digital ad optimization, training, strategy, and posting support. Our team conducts bi-monthly calls with all of our clients to review results and strategy, and during these calls, we also discuss tips and tricks that staff might otherwise not be aware of.
Question 2: What results should I expect when working with your digital marketing agency?
Most agencies can give you guidance on industry standards and typical results, but the answer really needs to focus on what you think success should look like for YOUR financial institution.
So if your CEO is focusing on loan growth, then the agency needs to use those revenue benchmark numbers to drive their suggested strategy and track any short-term marketing metrics back to these longer-term revenue growth. Don't let an agency push impressions, clicks or reach on you without a strategy for generating actual conversions and positive revenue impacts.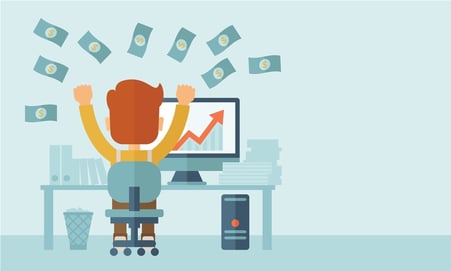 Digitally you can grow an audience and begin to engage them within 2-3 months, no problem. But driving measurable revenue impacts typically takes quite a bit longer and may need to involve your sales department or other tools to enable lead capture and conversion tracking. You will also need to fully understand exactly what is covered with your agency fees, and perhaps more importantly, what is NOT included.
---
DOWNLOAD: The Ultimate Guide to Successful Inbound Marketing for Financial Institutions


---
Question
3: How will your agency help us measure success?
A good digital marketing agency will create regular ROI reports for you and review them with you on a monthly call or email. The report should include at a minimum: engagement metrics, click-through rates, blog visits, total reach and member reach, and cost per engagement. You will also want your reporting to focus on lead generation, new applications and new loan conversions.
It's also important to ask the agency how often they will create new digital ads or adjust and optimize ad campaigns that aren't performing well. Our team rotates engagement ads for clients weekly to keep content fresh and we also optimize website conversion and website click ads 1-2x per month.
Question 4:

What is in the "fine print" in your contracts?
It is important to understand the type of contract options the agency offers before signing anything on a "dotted line."
If at all possible, avoid a long-term commitment on your part. If there is a 6-month or yearly commitment up front, with no way to terminate early, that may be a red flag. Finding a partner who is willing to work with you and to prove their results without a long-term commitment is best. At FI GROW we require no long-term commitment.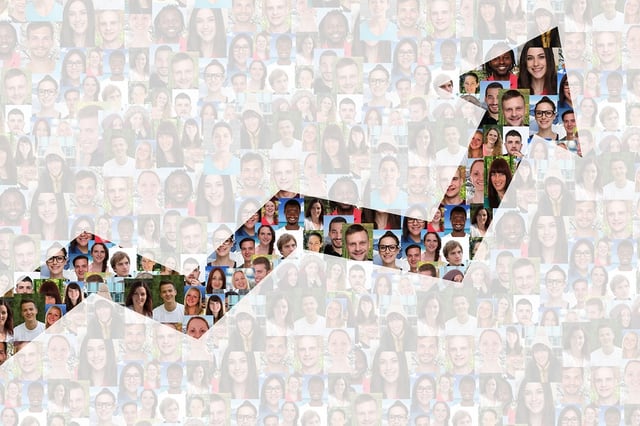 Question

5: What Financial Institutions Have You Worked With in the Past?
As with any new hire, a solid resume and checking references should be standard. The same is true with a digital marketing agency. It is important to know this new potential partner's track record and if they have been successful with other financial institutions like yours in the past.
Ask for case studies and references of their past clients. They should be eager to share their success with you. If not, then that could be an indication that they will have a significant learning curve when it comes to what works with credit unions or community banks.
Contact Us today for more information or to discuss how we can help you reach your members.