Subscribe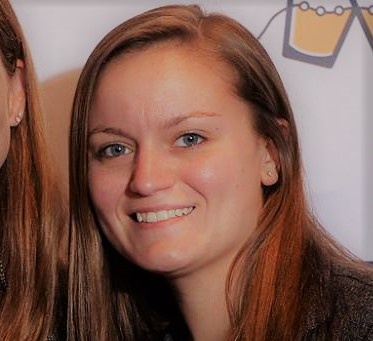 What is Inbound Marketing for Financial Institutions Anyway?
Social Media Marketing | Marketing for Your Financial Institution | Marketing Tips | Financial Institution News & Information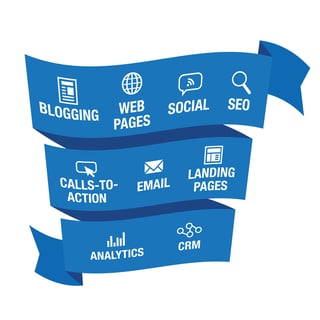 As Inbound marketers, we use blogs, social media, emails, great content and SEO to attract, convert, close and delight new customers.
Many traditional sales and marketing staff members are skeptical that Inbound marketing for credit unions is an effective way to retain and grow membership. But for our clients we've seen that those who incorporate these techniques are getting some great results with new member growth and cross selling new products and services to existing customers.
Over the last 10 years the way consumers seek out information has changed significantly, and your marketing efforts need to change as well. People no longer get in their car and drive to bank branches to find out more information about loans or CD interest rates. Instead they turn to the internet for their initial research. According to Google the average banking consumer consults 8.9 different sources of information when considering a new product or service!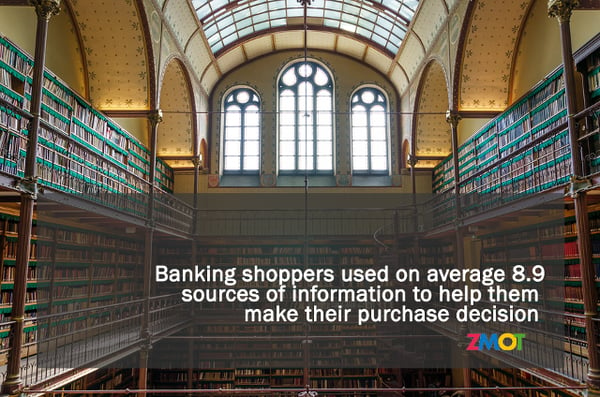 In this new world, having a big beautiful sign outside of your perfectly placed credit union branch is not the only way to attract potential new members. You MUST have an online presence that captures leads before they even leave their house.
The purpose of Inbound marketing is to attract visitors to your financial institution digitally, rather than seeking out new impressions through traditional ads and paid display/content. By creating valuable content around specific key words and pain points of your customers, you can attract potential members at the right stage of their banking buyer's journey and then keep them coming back for more as they consider your services.
WANT A FREE FACEBOOK PAGE & WEBSITE ASSESSMENT? - LEARN MORE NOW!
We all know that it is costs more to attract a new member than to retain one. With inbound marketing you kill two birds with one stone! You delight your current members by sharing helpful information and interacting with them on a personal level. AND this same content and interaction will reach new potential members and create brand awareness.
Let's say you write a blog about what to look for when buying a used car and then create a downloadable checklist to go along with this article. Not only will your members find value in the content, but it will also attract new visitors to your site. If the blog is search engine optimized it will create organic visits again and again. And by having a related offer you can capture these anonymous viewers as new contacts, which you can then nurture through future marketing campaigns.
The offer will depend on that individuals place in the buyer's journey; it could be something as small as subscribing for future blogs or as big as requesting someone contact them about applying for a car loan.
Hubspot allows you to automatically enroll new contacts that meet specific criteria into a "workflow" and you can use this to organize an email nurture campaign to continue to interact with new leads. We recently assisted a CU's staff with an email nurture campaign and they boosted their Home Equity Loans by 93%!!
Inbound marketing will help you brand your credit union as a trusted part of your community. By providing valuable information you will continue to attract new potential members to your website and nurture and delight existing members.
Related: Credit Union Marketing Must Change Now, Not Next Month or Next Year
About Ida Burr
Ida is the Inbound Marketing Manager at Social Stairway, LLC, which provides Digital Marketing services to Credit Unions and Affiliates. She has been with Social Stairway since 2014 assisting Credit Union staff with their social media platforms and campaigns. Ida has experience in the banking industry as well as digital marketing, communication and content development.