Subscribe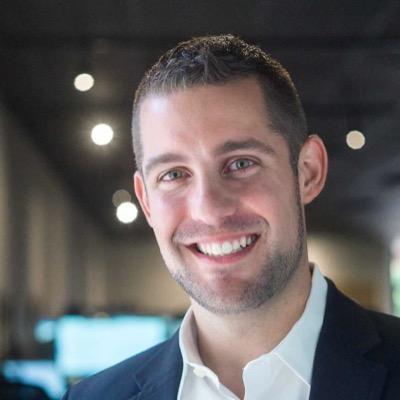 Which Tool is Right for Your CU? HubSpot vs. Marketo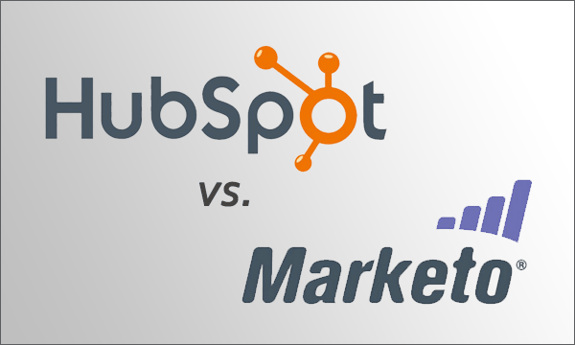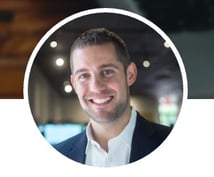 We've heard from a few Credit Union people that they are looking for answers about the difference between HubSpot and Marketo. So today we are sharing a guest blog from Bob Ruffolo, CEO and Founder of IMPACT Branding & Design. And here's what Bob has to say on this topic:
GUEST BLOG: HubSpot vs. Marketo: A Head to Head Comparison
HubSpot and Marketo are the #1 and #2 marketing automation software companies in the world, respectively.
While, according to SimilarTech, Marketo is used on almost 35,000 websites, HubSpot is active on over 76,000 websites and it is the most commonly used marketing automation software across more countries and industries.
But that doesn't mean you should count Marketo out.
Although we aren't shy about our love for HubSpot, we can still give credit where it's due.
Marketo is a solid platform to be considered when deciding what marketing automation software to use to implement your inbound marketing strategy.
Many of the shared features are fairly similar on both Marketo and HubSpot, so in this article, we're going to focus on the areas where the two stand apart the most.
Let's jump into a head-to-head comparison of HubSpot and Marketo.
Biggest Strength:
The best thing about HubSpot is that it's a true all-in-one inbound marketing machine. After all, HubSpot is responsible for pioneering the inbound methodology so commonly used in digital marketing.
From building your website to closing leads, HubSpot can do everything you need for a comprehensive campaign. If you're looking for an end-to-end solution, you won't find anything better than HubSpot, but here's a lot to love about Marketo, as well.
Where Marketo really shines is in its advanced analytics and email workflows. If you have a strong IT background, you'll enjoy getting your hands on their software and digging into the selection of advanced features.
Large enterprises that require intricate email campaigns across a wide variety of customer bases are able to customize their email marketing in great detail with Marketo.
Biggest Drawback:
No one's perfect -- and no marketing automation software is perfect either.
Perhaps the biggest drawback of Marketo is the initial learning curve required to get started using the software. The company's software is better suited for larger companies with a dedicated IT department, although marketers with a technical background shouldn't have too much trouble.
HubSpot's biggest drawback, on the other hand, might be that it's catered more towards small and medium-sized businesses. It's easy-to-use and learn software allows almost anyone to pick it up and get to work, but if your organization is more enterprise level, it may find that it needs something even more robust.
User Experience:
The user experience with both really comes down to preference.
Both softwares have an attractive user interface with intuitive dashboard and navigation, but unlike Marketo, HubSpot's tools provide more step-by-step instructions as you're using them, so you can hit the ground running.
If you need DEEP analytics and workflow functionality for your enterprise, you will prefer the Marketo experience. On the other hand, if you want an easy-to-use software to handle ALL of your inbound marketing needs with ease, you'll feel right at home with HubSpot.
Support and Training:
Although both have strong support communities, HubSpot has an undeniable edge.
With free phone support and thousands of tutorials and documents in the academy, HubSpot has significantly more resources for not only using their software but for inbound marketing (and sales) in general. HubSpot's phone support is fast and friendly, but with such comprehensive software, they don't always have answers readily at hand.
Unfortunately for Marketo, a lot of online reviews claim that company's support is very hit-or-miss. It can be difficult to get someone on the phone, butwhen they do get a hold of the right person, the service is great.
In addition to phone support, both companies offer paid training if you would like someone to coach you one-on-one as well as many text resources:
Marketo:
HubSpot:
CRM Integration:
Both softwares integrate and play nicely with the most popular CRMs on the market.
If your organization uses Salesforce, you will appreciate the fact that Marketo was built using the Salesforce platform and integrates very comprehensively.
In the last few years, HubSpot has introduced its own free CRM that integrates with their marketing software and serves the needs of most new businesses and many small businesses. Many HubSpot customers, however, continue to use the HubSpot's CRM in conjunction with more robust options to meet all of their needs.
Blogging Platform:
When it comes to blogging, HubSpot and Marketo offer very different solutions.
Unfortunately, Marketo doesn't have a blogging platform, so you will likely have to use WordPress or something similar to integrate it with the marketing automation software. (We actually compare WordPress to HubSpot's blogging software in our latest eBook; check that out!)
To Read the Full Article Visit the IMPACT Blog
You might also enjoy our recent blog on How One Credit Union Used Inbound to Grow Home Equity Loans by 93%
About Bob Ruffolo
Bob is the founder and CEO of IMPACT, an agency he formed in 2009 to help people and their organizations succeed by changing the way they market themselves online. Since its founding, IMPACT has achieved its status as one of HubSpot's Diamond Partner Agencies and secured its place as one of the top inbound marketing agencies in the country.