Marketers Can Cross-Sell: The 4 Types of Content You Need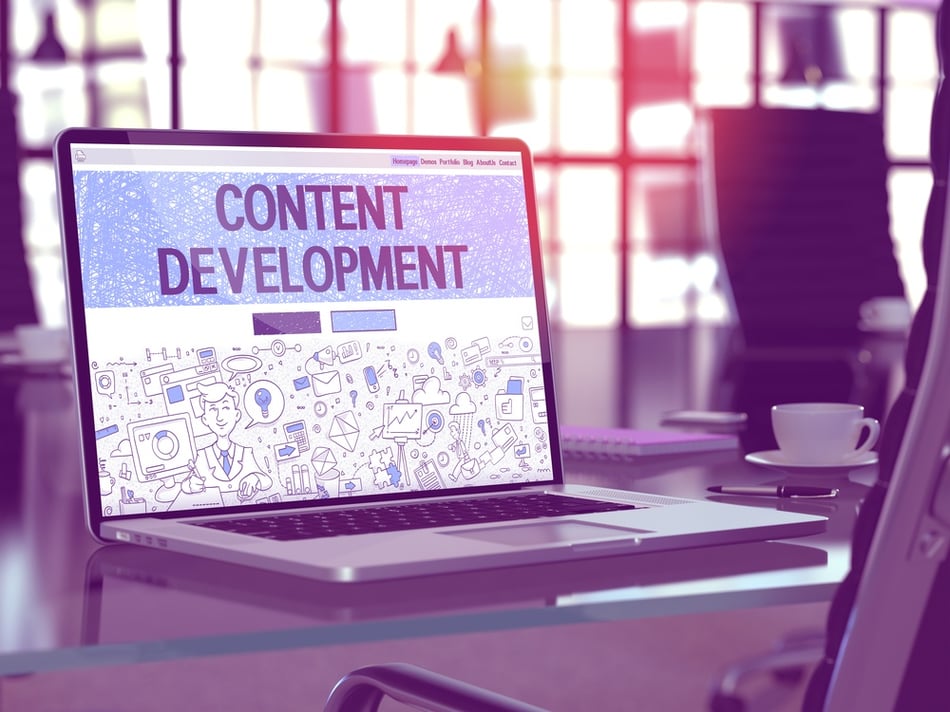 Don't Miss An Episode, Subscribe Now
A lack of time, staff, and money are common pain points most credit union and community bank marketing departments can relate to. How can your marketing department adjust your current strategy to help raise your cross-sell ratio despite these limitations? The answer... content marketing.
Content Marketing Increases Your Cross-sell Ratio And Gets Results
Content marketing shouldn't add more work to your full plate. You may need a shift in focus, but the good news is you can reuse valuable content you already have!
Successful content marketing will not only help your cross-sell ratio, it will increase conversions, improve brand awareness, boost revenue, and establish your financial institution as an industry leader which is definitely something the C-Suite will be able to get behind.

What Is Content Marketing
Is the term a little fuzzy? Let's clarify.
Most credit unions and community banks practice outbound marketing, where the message or content interrupts the viewer while they are trying to do something else such as read the paper or scan their social media feeds.
Your members and customers don't want to be sold a product they don't need. They want valuable educational content that helps them solve problems they already have (inbound marketing). This is where content marketing comes in.
Content marketing is the process of planning, creating, distributing, sharing, and publishing valuable, relevant content to attract and retain your target audience, ultimately driving profitable member and customer interaction.
4 Types Of Content Marketing
Ready to dive in? Here are 4 types of content marketing that will help raise your cross-sell ratio and impact your bottom line:


1.

E-Book Content Marketing

Most of our clients include e-Books in their marketing strategy. These e-Books range in size from 2000-4000 words in length, depending on the topic.

Once the e-Book is complete, we use marketing software to monitor its downloads to identify leads for our client. Typically our client will send a follow-up email, online application, or have a representative give them a follow-up call.

E-Books should be available for download from your Credit Union or Bank's website and also cross-referenced using a CTA (call-to-action) in marketing campaign emails, blog posts, and social media posts. We have developed e-Books for our clients that help their members and customers purchase a new home, navigate the car buying journey, and properly budget to name a few.
2.

Blog Content Marketing
Assuming your credit union or bank has a blog section on its website, blog posts are an excellent way to cross-sell promotions to your members. Don't have a blog yet? It may be time to reconsider.
We typically recommend 8-12 blog posts per campaign, depending on the budget and duration of the particular campaign. Additionally, these blog posts should be 600+ words in length and include the CTA of your offer (i.e. e-Book or webpage). Need content? This is a great opportunity to reuse educational materials or checklists you have created in the past that are not actively being used.

By monitoring the digital traffic to these blog posts on your CU's website, it is easy to identify potential leads for follow-up. Always remember that blog posts should be primarily educational and not too "sales-y". It is okay to include a CTA and some information about the given offer in the post's conclusion, but don't go overboard.

3.

Video Content Marketing
We love videos! And so do members and customers! Video is an excellent medium to educate your audience on a particular topic for a given campaign.
If your financial institution doesn't have the resources to create custom videos, we'd recommend using ClickVue. ClickVue offers a variety of branded videos for financial institutions, and they regularly update their large content library.
4.

Social Media Content Marketing

Promote, promote, promote! Every blog post and eBook created for a campaign must be shared on your financial institution's social media platforms (i.e. Facebook, Instagram, LinkedIn, etc.). Schedule your posts at various times of day when you know your members will have the time to read them.

Share the valuable information you curated for your campaign to help educate your members and customers about a topic and then subtly remind them of your promotional offer. This ultimately drives traffic back to your webpage, which is always a good thing!

Looking for more tips? Here are some examples of content and channels we use with our clients to help cross-sell to their current members and customers. In turn, this helps them to grow their Financial Institutions.

If you'd like to learn more about how we can help with content marketing services please contact us today!