See How to Grow Leads 600% - Inbound Marketing for Credit Unions & Banks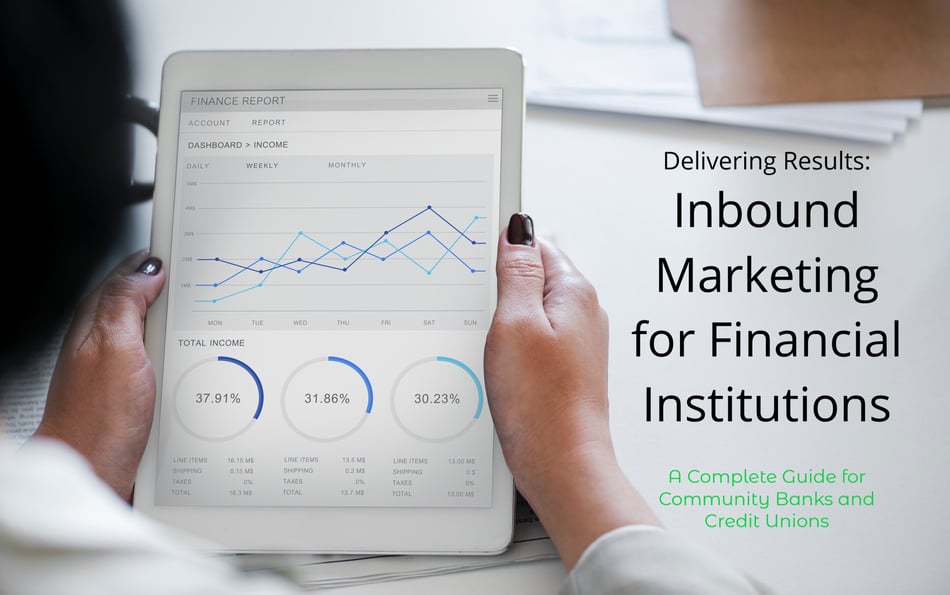 Don't Miss An Episode, Subscribe Now

Does Inbound Marketing for Credit Unions and Community Banks Really Work?
Hell yeah, it does!
Over the past few years, several of our clients have been experiencing great success in generating product and service revenue from new leads acquired through a more robust, cohesive content strategy approach. It's called Inbound Marketing.
What is Inbound Marketing
Traditional Outbound Marketing involves getting in front of potential members and customers by SHOUTING YOUR MESSAGE AT THEM in a disruptive manner (i.e. banner ads, unsolicited emails, TV commercials, radio spots, etc.). Inbound Marketing is about being the source of content they're actively searching for and seeking out.
It's rare to find someone today who doesn't rely on a virtual assistant or Search Engine Results Pages (SERPs) to answer questions and research problems. More than ever we rely on search engines like Google to provide us not only information but the right information, at our fingertips without hardly a scroll's worth of effort to consume it.
Inbound Marketing is about developing a quality content strategy so that when someone asks a question, your bank or credit union is the one providing the answer that Google trusts to deliver at the top of those search results.
Inbound Marketing Lead Generation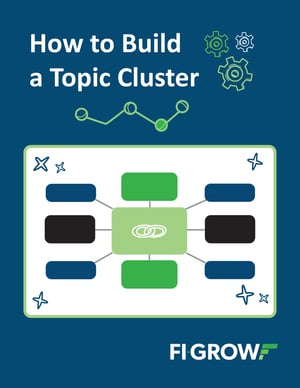 So how do credit unions and community banks generate leads through Inbound Marketing? It starts by creating a Topic Cluster. A group of content that's optimized for a keyword, or long tail keyword phrase, and this content should solve your target's problems and provide helpful information.
For example, let's say your goal is to increase the number of Home Equity Loans in your portfolio. Begin your content strategy by thinking about the types of problems that Home Equity Loans solve and use keyword research tools to decide which would be best for your Topic Cluster.
In the interest of time, I'll let you in on a little secret. There is a greater number of people searching for "debt consolidation" every month than there are people searching for "home equity loans." That's because the problem people are trying to solve for is their massive amount of debt so that's the more common phrase they're searching, NOT the name of a financial product.
Within your cluster, you would create several pieces of content that help them understand debt, navigate it, and ultimately resolve that your Home Equity Loan product is the best solution for them.
Now that you have these several pieces of content (which could be blog posts, videos, checklists, guides, eBooks, etc.) you'll choose one to be the 'currency' for which someone is willing to exchange their contact information. Typically this is a longer guide or eBook. Something substantial in value.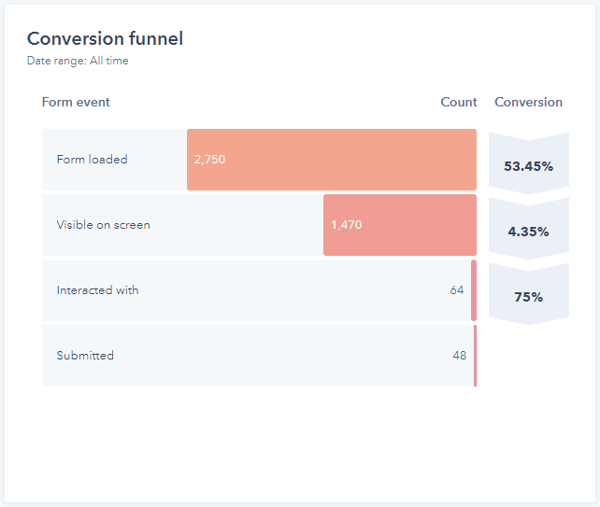 Within each blog post, or smaller content piece you publish, you'll have an offer for your bigger content offer. This should be a call-to-action (CTA) that brings the viewer to the larger piece of content and lets them know that in exchange for their contact information, they'll receive this valuable problem-solving resource delivered right to their inbox.
Once you have that lead, your job is to nurture them, NOT just immediately sell to them!
Send them other helpful blog posts or videos about debt consolidation. Use a dynamic Customer Relationship Management tool (CRM) like HubSpot to deliver them the other content they haven't seen yet. With each new touchpoint, you will build trust and slowly introduce your product as a potential solution for them to consider.
Inbound Marketing - It's About Quality Over Quantity
Inbound Marketing produces some of the highest quality leads you can acquire. Why? Because they're looking for exactly what you have to offer! When a person searches for a solution to their problem and you then provide the answer, you've helped them achieve their goal. You become a trusted resource for them and you're delivering the solution they need, when they need it. These are the most valuable leads.
---

Don't forget to grab your free copy of Successful Digital Growth for Financial Institutions!


---
Websites are Key for Inbound Marketing to Work.
You Can't Solely Rely on Your Blog For Inbound Marketing to Work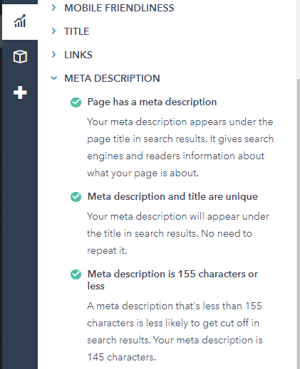 Product and service pages that follow best practices for Search Engine Optimization (SEO) are also key players in your Inbound Marketing strategy.
Not only should the nuts and bolts of SEO be in place, but product and service pages must also offer lead capture forms for related early buying stage content offers.
If a web visitor isn't quite ready to apply for your product or service, providing helpful, related information on your product pages is an excellent way to capture them as a lead that you can nurture until they are finally ready to apply.
Remember the typical buying journey for financial products and services can take days, weeks, or even months. So you have to design the strategy for your marketing campaigns to last throughout this longer conversion time frame.
The chart below shows one of our clients who was using Inbound Marketing Content Clusters and a newer blog in conjunction with an older, less optimized website. In July 2019 they launched a new website with fully optimized product and service pages. The next six months (Aug-Jan) show a dramatic increase in new contacts created from only organic search traffic. These contacts were not paid for, and these numbers exclude contacts who came in through organic search but were already in their CRM.
This shows a 600% increase from June 2019 to January 2020!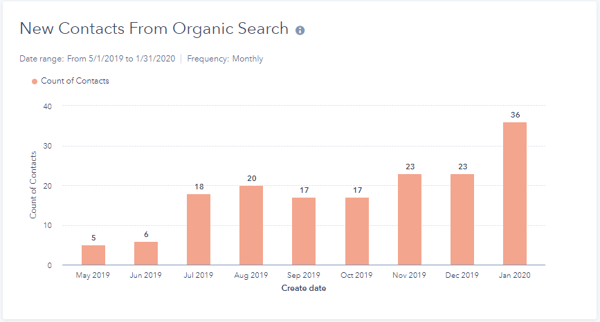 Of the contacts in this client's database whose original source was organic search during this timeframe, their total loan balance was over $683,400.00 and deposits totaled over $170,780.00.
That balance sheet growth directly correlated to visitors who found their content in organic search results and clicked through to their website where they found enough value to join and bring a loan and/or deposit relationship with them!
Without a content strategy that included both the blog and the website, that could have easily been business lost to another institution competing in the organic search results space better.
Balance Data Excerpts: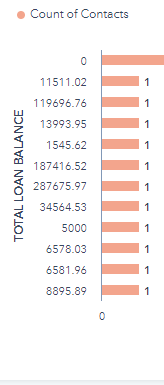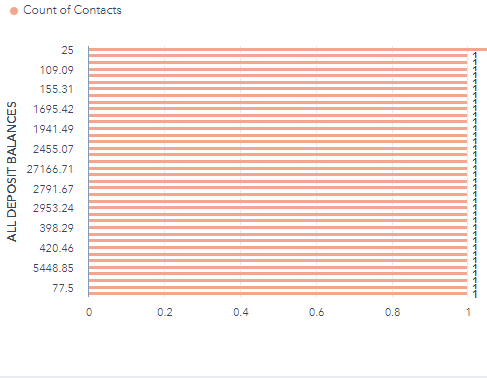 In addition to those contacts whose original source was organic traffic are all the contacts who found the content via Google Pay-Per-Click (PPC), paid social media advertising, the credit union's monthly newsletter and blog subscription RSS feed, and other ways in which the content was distributed to bring in new leads for their products and services.
Inbound Marketing vs. Outbound Marketing
While we're not huge fans of SHOUTING AT PEOPLE, Outbound Marketing tactics are still effective. We don't believe that you should only implement an Inbound Marketing or Outbound Marketing strategy. There's a mix between the two that will be effective for your institution.
If you're considering Inbound Marketing for your financial institution reach out to see how we can help.