Using Content Effectively for Bank or Credit Union Marketing and Sales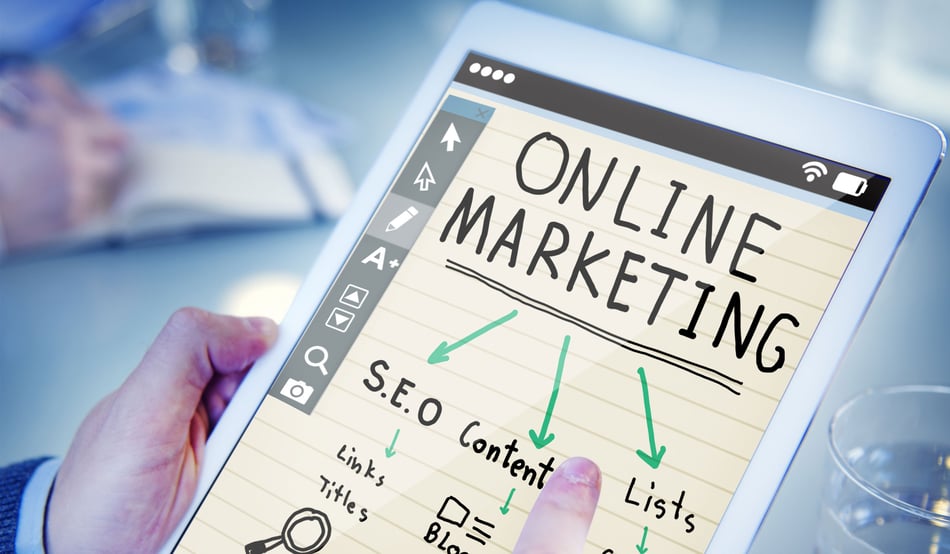 Don't Miss An Episode, Subscribe Now
Today we are sharing a live blog from the Financial Brand Forum 2019. In this session by James Robert Lay, of Digital Growth Institution, we will explore how content can fuel the growth of your financial institution.

From experience working with over 475 financial institutions, Lay found through research that dealing with money feels confusing, frustrating, and overwhelming. More than 70% of people feel STRESSED about their financial situation. This stress takes a toll.
And when they asked marketers, "How does content marketing make you feel?" The pattern is the same… confused, frustrated, and overwhelmed. Lay believes the way to escape this is through a journey of simplicity.

According to Facebook, Millennials want a bank or credit union to guide them through financial stress to a bigger brighter future… but people don't TRUST these same financial institutions.


Only 8% of millennials trust financial institutions for guidance! OR 92% do NOT trust FIs.

Want more? Download Our FREE Ultimate Guide to Successful Inbound Marketing for Financial Institutions
So, what is the problem? Narcissistic Marketing!
This is created by legacy systems and thinking. Consumers think they are the hero, but banks and credit unions position themselves as the hero. They don't use content to build trust and rapport - and trust takes years to build and seconds to lose

Where can we go from here?


Lay's "Story Selling" Methodology
A consumer persona has a question or concern,
Then meets an empathetic guide,
And builds trust through content,
Offers a solution, and
The persona is called to action to
Finally help realize their hopes and dreams.


So, What is Content Marketing?

Content Marketing is a well-defined process used to produce and promote helpful content on a consistent basis to grow your financial institution.

In order to have real success with content, Lay recommends that FIs build a Digital Growth ENGINE. This Engine MUST INCLUDE:
Website that Sells
Marketing Automation
Targeted Emails and Ads
sales and service enablement
ends with a Dashboard of insights, analytics, and data to evaluate the entire process and engine.
And CONTENT is the FUEL of this engine.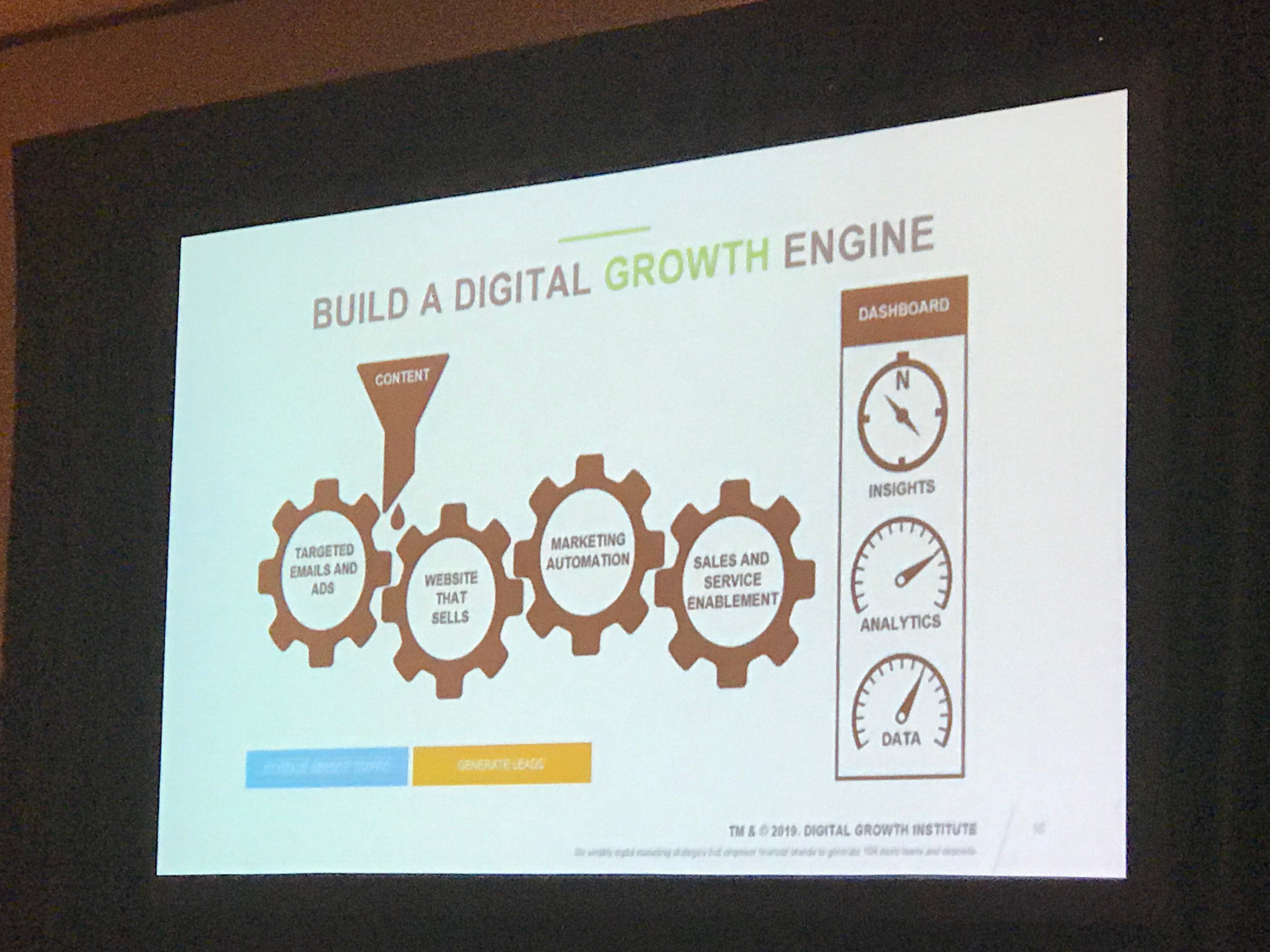 Now, there's still a challenge that exists to make all of these elements come together successfully. And Lay calls this a digital experience gap.


What is a Digital Experience Gap?
Digital Experience Gap begins with the top… in the C-Suite and board room, where perspective is focused on the FI rather than the consumer. But consumers want health, wealth, and happiness. So you need to bring these two perspectives together with PURPOSE.

Think of it as a trust pyramid that needs to be cultivated. It starts with RESPECT and culminates with LOVE. But before you reach that top you need TRUST.
And trust is built on communication and action. Typically financial institutions start with products to offer solutions, but Lay says this is the death knell to building trust because people don't want products they want to know you understand them and have helped others just like them.

Your purpose (mission) is not about your FI. You need a VERB, TARGET, and OUTCOME.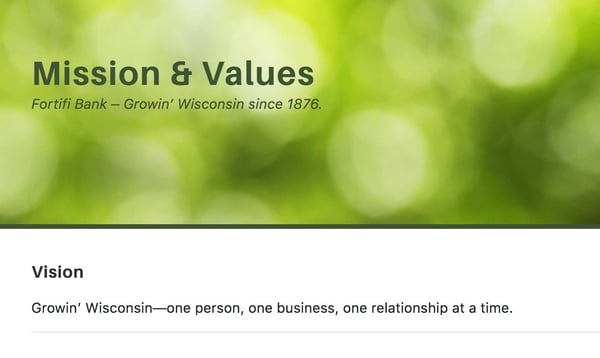 There is power in purpose. And this is how your content can help bridge the digital experience gap.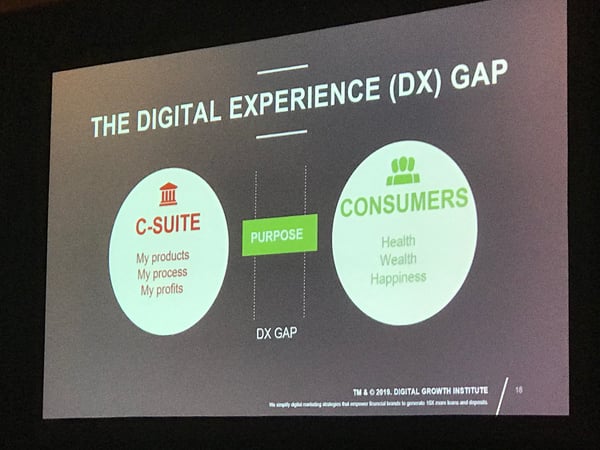 So ask yourself…


Who is your content helping today?
Most financial institutions lump everyone together. Everyone ages 18-65. What you produce for one market segment doesn't necessarily produce value for another segment.

There are significant benefits to focusing your institution's content on niche personas or segments. You build a community of like-minded individuals. Then you are able to create content that brings value and benefit. But remember, if you produce great content but then fail to promote it, what have you really achieved?

Remember, people wake up and say 'I need a car…' NOT 'I need a car loan…"

Only 16% of financial institutions have mapped out digital buying journeys.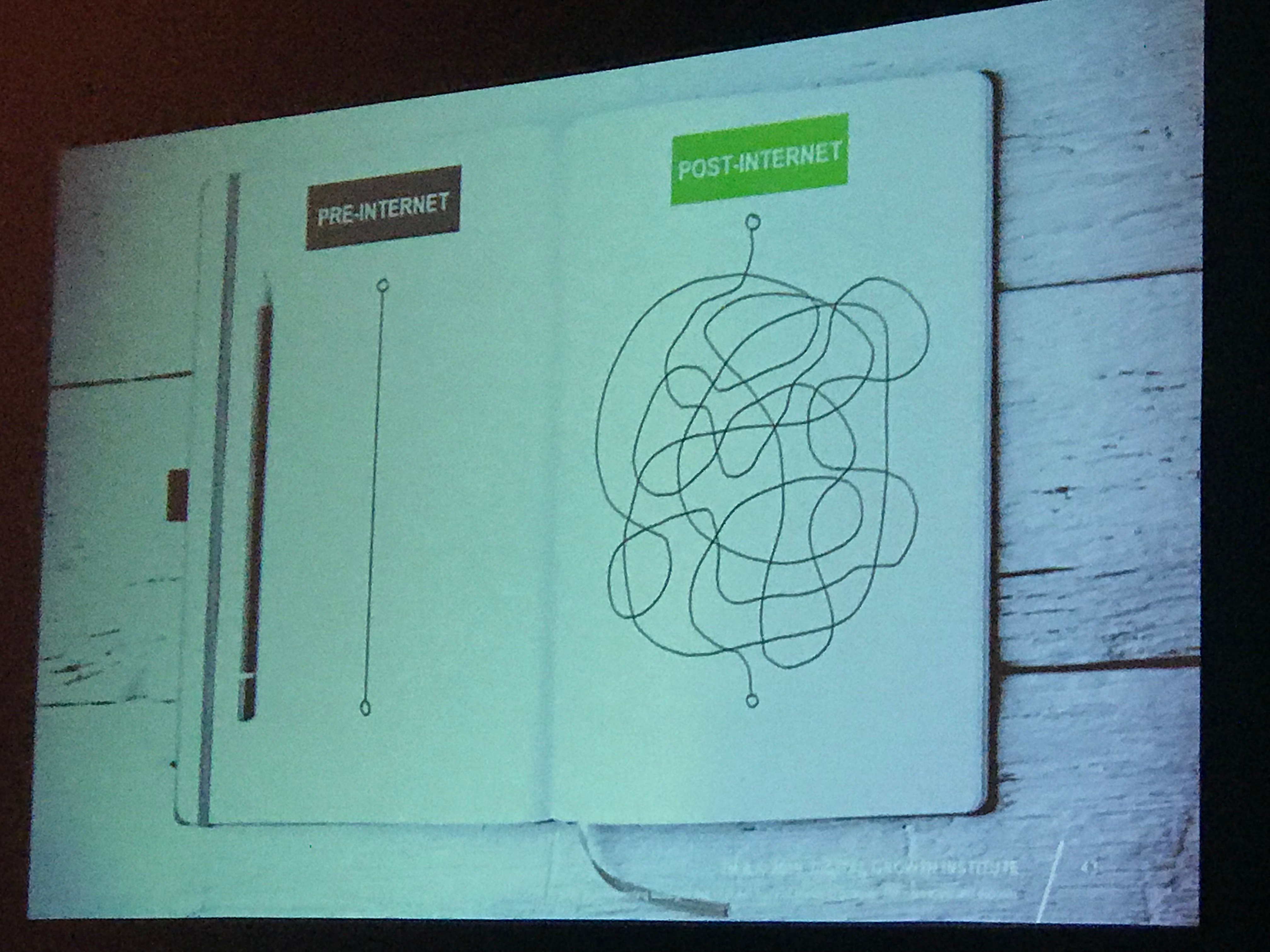 If you put PEOPLE at the center of all of your institution's thinking and doing you will win with your content. (photo of 5 consumer stages, journey, and relationships)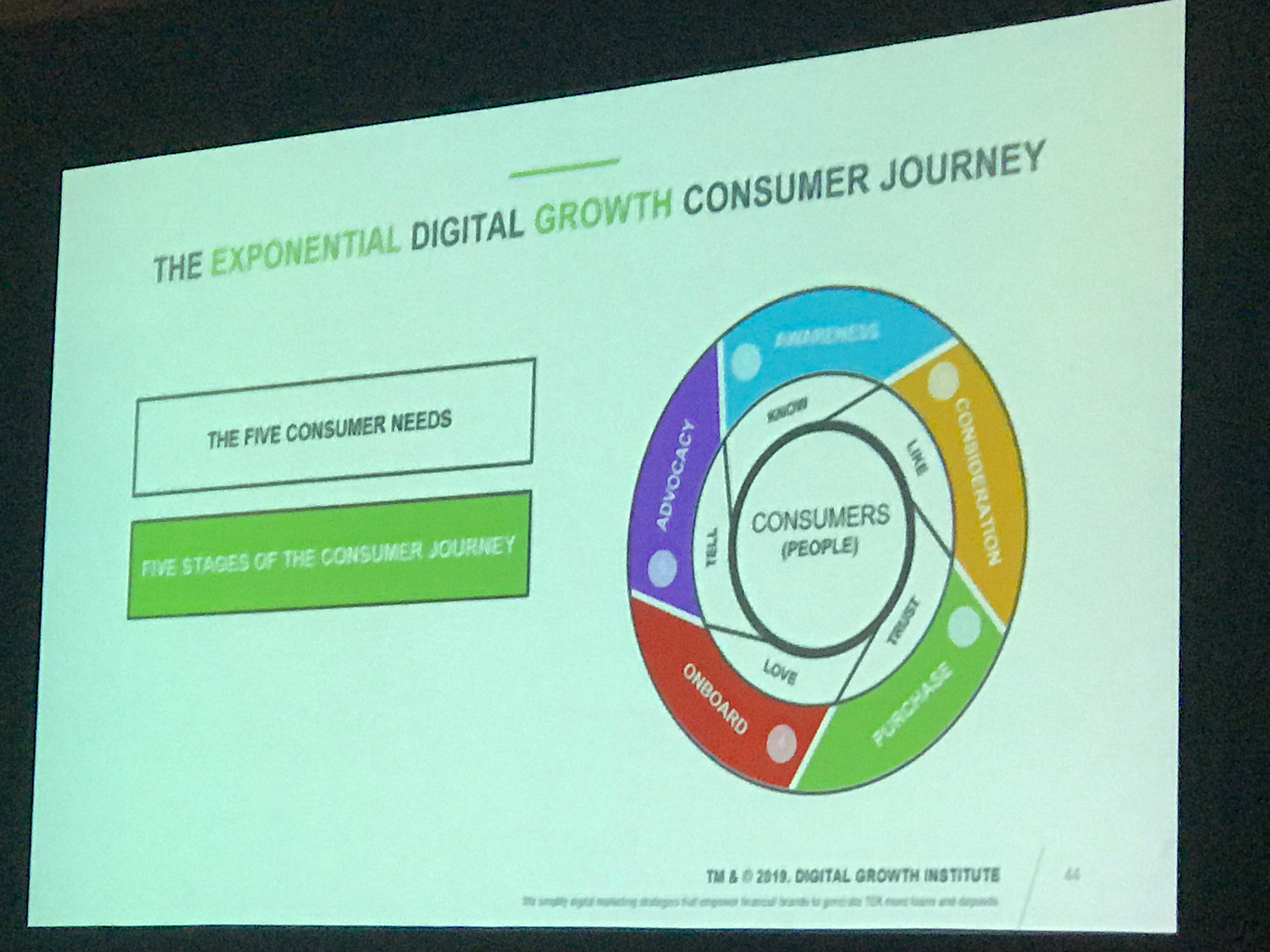 Learn more about this type of content marketing approach and how you can delight your audience by downloading our Inbound Marketing ebook or contact us today and we can help!