Subscribe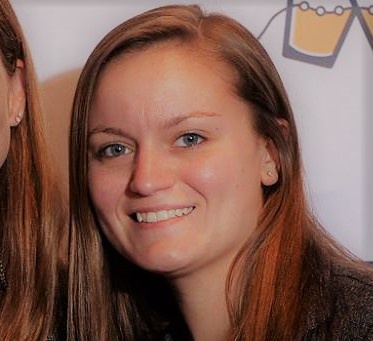 5 Credit Union Content Marketing Ideas that will Help You Reach More Millennials
Marketing for Your Financial Institution | Marketing Tips | Millennial Marketing | Financial Institution News & Information
Ready or not, it's a millennial world; the rest of us just live in it. Millennials are those people born between the years of 1977 and 2000 and they now comprise 25% of the U.S. population. They also make up 21% of consumer discretionary purchases, estimated at over a trillion dollars of direct buying power. Some other important facts about millennials also include:
46% say that they have over 200 friends on Facebook
56% say that they are an early adapter of new technology
They are avid content users and creators and post videos and photos they create
80% wish that companies would entertain them
It's clear that millennials are technology devotees and are especially interested in content that is not only shared with them, but that they can share with other people. They have lots of friends online and use social media expertly. So, it makes sense to reach this growing group with burgeoning buying power where their interests are -- online content.
Millennials are also more interested in financial institutions that provide them paperless and branchless experiences. So, how do credit unions reach this growing group of young people to create important relationships and loyalty?
Go mobile.
Millennials are a mobile group, with 97% of the owning a smart phone, and they trust online transactions more than any other buying group. They may be the only group that has never conducted a financial transaction without using some type of screen. Any credit union content marketing initiative needs to include a mobile component in order to reach this important group.
We also recommend a mobile first look at campaigns, so rather than designing your marketing and sales campaigns and then making them mobile responsive, design them FIRST for mobile. Keep content short, include lots of bullets, and make clear calls to action that prompt immediate action from a phone.
FREE DOWNLOAD: E-Book - 12 Decisive Steps to Growing Your Credit Union Membership
Get personal.
In the midst of all the technology in their world, millennials like personal online relationships. They need to know they can trust you and that you will add value to their lives. So, it's important to develop one-on-one marketing tactics with this group.
When you recognize them in their online transactions and communicate content to them targeted to their needs, millennials will be more inclined to pay attention to your business because it is assumed that you have their best intentions in mind and will help them meet their goals. This means it's essential to show millennials content tailored to their buying interests. You can do this with smart content that changes based on what you already know about the user.
Earn their trust.
Millennials not only consume tons of content every day, they also share content and opinions in forums, social media, texts, etc. That's why it's critical that your credit union content marketing has to deliver on its promises. Don't ever try to entice them with false claims or change an offer once you've hooked them into engaging with you. Millennials will not appreciate this lack of transparency and will not be afraid to share their negative experiences online.
Exhibit social responsibility.
Millennials love to engage with companies that show some level of philanthropy or contribution to the greater good. If your credit union content marketing can include some type of socially responsible or beneficial components, millennials will be more inclined to engage with you and remain loyal customers.
Get creative.
Millennials love things that are innovative and something they've never seen before. They really value creativity, especially in content and execution, so it's a great idea to brainstorm some unusual ideas to reach this influential group. Even if you have to step out of your traditional marketing comfort zone, it may we worth it to get the engagement of this important audience.
Related: Should Credit Unions Advertise on Social Media?
Source
About Ida Burr
Ida is the Inbound Marketing Manager at Social Stairway, LLC, which provides Digital Marketing services to Credit Unions and Affiliates. She has been with Social Stairway since 2014 assisting Credit Union staff with their social media platforms and campaigns. Ida has experience in the banking industry as well as digital marketing, communication and content development.