This Year's Highest Marketing Budget Priorities for Banks & Credit Unions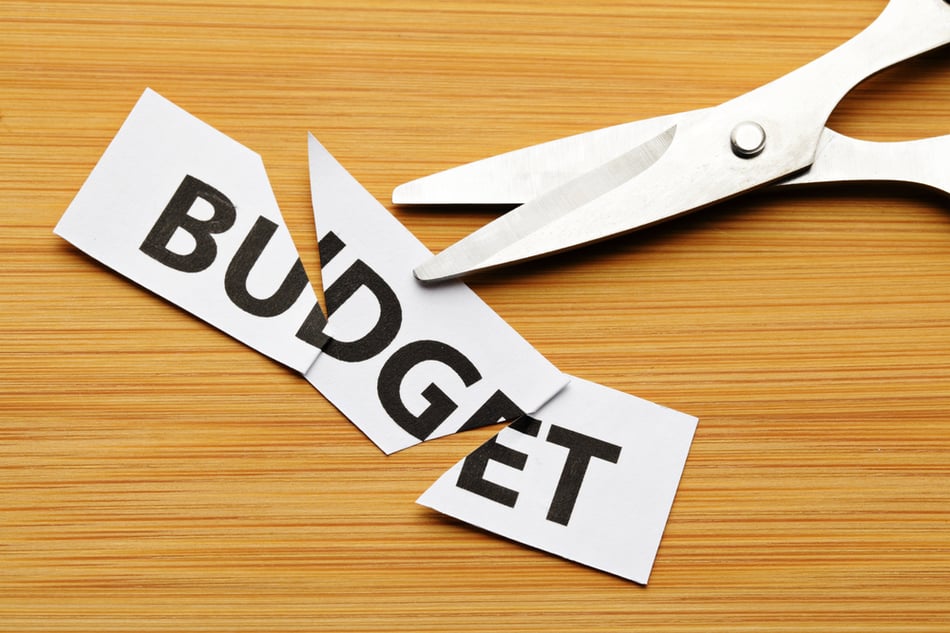 Don't Miss An Episode, Subscribe Now
As we enter budgeting season we like to reflect on what we are seeing as some of the highest priorities in marketing and sales for financial institutions.
Budget Priority #1: Digital Branch Development
By far the most important priority for banks and credit unions needs to be building your digital branch. What is a digital branch? It's your website but better... it should allow consumers to do everything they would do at a brick-and-mortar location via digital channels.
Your digital branch should be a personalized, interactive digital experience with actual people involved via website content, email, chat, or video banking.
So if your current website is more of a digital brochure than an interactive digital branch this is where your budgeting priorities need to begin. No more excuses. Your institution needs live chat, video banking, online account opening, and a robust mobile app.
Budget Priority #2: Content Creation - Video, Podcast, and Blogging
Content is STILL King! But now more than ever you need to be creating a variety of kinds of content, NOT just written content in the form of blogs, white papers, or newsletters. And the purpose of your content isn't just brand building, but instead needs to focus on lead generation.
According to a recent survey, 79% of marketers asked said generating more quality leads through content marketing was a high priority in 2020. It's likely this focus hasn't changed all that much since last year.
We are seeing more and more financial institutions looking to podcasting, video production, and continuing to blog regularly as part of their content marketing efforts. FIs around the country are producing educational webinars and other kinds of tip videos for consumers. Have you considered working with a local affiliate TV station to produce some creative kinds of video content for news programs, which can also be repurposed for emails and social media?
These various types of content go a long way to meeting consumers where they are in your marketplace and present trustworthy and useful content that builds your brand and can provide an authentic opportunity for lead capture.
Budget Priority #3: Digital Ads to Drive Traffic and Build Domain Authority
There is no better place to spend ad dollars than in the digital space. While traditional placements like newspapers, billboards, and radio spots can still provide some nice lift within larger campaigns, the tracking available in the digital space is second to none.
Digital ads to drive traffic have two main purposes. First is the traffic itself. If you run well-designed and highly targeted search ads you will be getting your products and services in front of people when they are in-market for these various options and offers.
Second, the qualified paid traffic helps to drive domain authority. So when people click one of your ads and visit your website to learn more about what was in the ad it sends a clear message to search engines. You are telling Google that people are finding high-quality information on your website. This will in turn lead to more organic traffic to those pages in future searches. And that traffic is FREE!
Budget Priority #4: Better Connecting Marketing to Sales
Again and again, we see community-based financial institutions that lack a direct connection between marketing and bottom-line revenue or sales. Many organizations lack a sales culture, which often impedes growth and decreases outreach to existing customers.
In today's digital economy it's even more essential to build a well-defined sales culture in order to drive real results. Without some human follow up many digital leads will be lost. But, if you create a revenue team that takes digital leads and systematically follows up with them, the returns will be clear.
The speed of these sales efforts is key to success. Anecdotally we've seen great success when teams follow-up within hours rather than days. But staff need the know-how and bandwidth to make that happen. You'll likely want to invest in some training and team coordination to help your internal team along this journey.
Budget Priority #5: Train Your Staff to Run More Email Campaigns
In general, it's fairly typical for community-based financial institutions to be wary of bothering their customers too much. Because of this reticence, we see banks and credit unions very regularly refusing to email their customers on a regular basis. OR perhaps emailing their lists once or maybe twice a month only.
But believe it or not, the research shows you are doing your institution a disservice. In fact, according to World Data, the more emails you send the higher your email open rates will become. Even emailing as much as six times per month can have a positive impact on open rates.
So work with your internal teams and encourage them to send more emails!
If you'd like help implementing any of these priorities feel free to contact us and we will give you a hand!