What Apple's iOS15 Update Means for Financial Institution Marketers and What You Can Do About It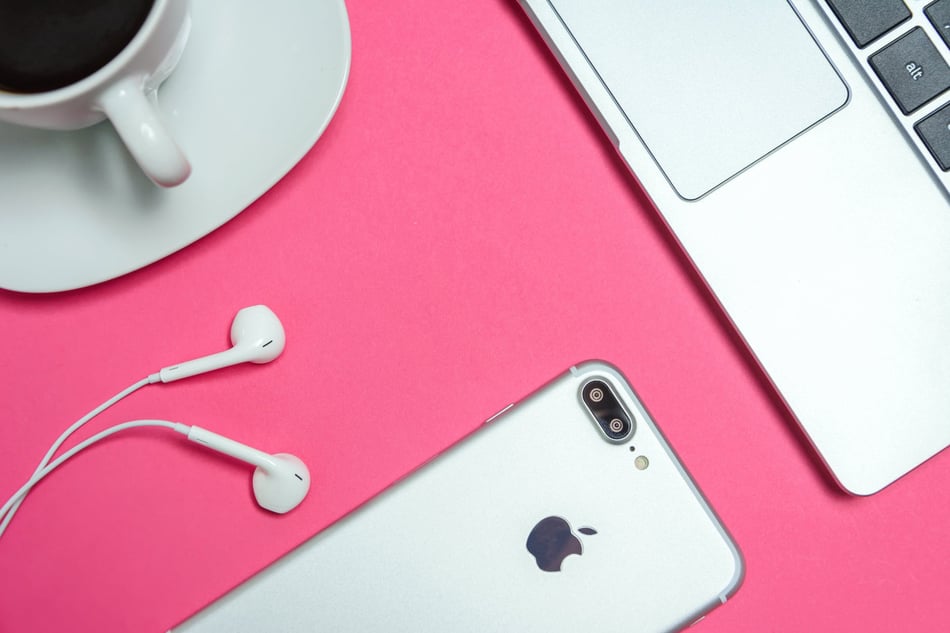 Apple has long been working on its identity to offer the safest most private products in its market. Recently, at Apple's Worldwide Developers Conference, Apple announced that it plans on introducing Apple Mail privacy features in the Fall, which will make a better and more private experience for its users.
These Apple Mail privacy changes may have a massive impact on email marketers, affecting close to 40% of all emails. But don't worry, here is what Financial Institution marketers can do to navigate through this change:
1. Know what is happening and be aware.
It is important to know what is happening and when. The change is supposed to take place in the Fall of 2021, estimated closer to September/October of this year. Knowing when the change is taking place will help you prepare and if you see drastic changes in open rates you will know that this change may be the main cause.
Following are the changes Apple has announced for its Apple Mail Users with the iOS15 Update:
Mail Privacy Protection Feature
Typically when you send an email out, you can track the open date, open time, and which user opened the email. With this new change, all email tracking features will be turned off. Third parties will no longer be able to embed tracking pixels to track open rates and engagement of emails.
Hide My Email Feature
Apple users will now be able to hide their real email address when filling out forms online. It allows the user to create a "fake" email that will disguise their original email. They will still receive all the emails that come to this new iCloud email without revealing their true email address. You should be aware of this so if you start seeing a lot of form submissions with random iCloud emails you understand that they are still valid form submissions.
2. Assess Your Current Digital Marketing Processes and Adjust and Test as Needed
Take advantage of the data of open rates and email tracking to hone in on how your email list behaves right now. These tests you may run will help you plan for the time when this data will no longer be available. Ask the following questions to make adjustments to your digital processes:
A. Do you have any automated workflows that are triggered when certain marketing emails are opened?
If you do have workflows dependent on the opening of your marketing email, try to alter the trigger to a form submission or specific behavior on your website. This way you will still carry on the automated follow-ups with your workflows.
B. Are you doing any A/B tests based on open rates?
If you are doing a lot of email A/B testing based on email open rates, we will still encourage you to continue doing these tests as it's likely only about 30% of emails will be affected. This means you may still continue to the A/B test on the remaining 70% of emails.
C. How much will this impact the open rates for your financial institution?
Even though overall it is a huge impact, you have to assess how much these changes will really affect your marketing processes and how you will go about adapting to these changes.
3. Adapt Your Email Marketing Goals and Tracking Metrics to the New Changes
We recommend you continue to follow the Apple updates as there is much we still do not know about the upcoming changes and how exactly they will impact everyone. Be hopeful that not all is lost and these changes will not impact everyone.
Track Email Clicks and Click-Through Rates:
Sending links to content like blogs and landing pages would help track what your audience most engages with.
Track Website Behavior and Set-Up Form Submissions on Product Pages:
If you have a content strategy, try incorporating your content on your product pages. This way you capture leads at the top of the funnel and start building a relationship by providing valuable content via email nurture.
Incorporate survey and feedback mechanisms throughout your digital branch experience:
Allowing the consumer to share their experiences helps provide the best user experience possible both online and offline.
4. Focus on your brand message, building a loyal following, and producing engaging content
It is more important than ever to focus on your brand message and voice. What are things you stand for? Who are the faces behind your organization? How are you making an impact every day with your products? These are some important questions to tackle as you define your brand message.
As the tech giants continue to crack down to make a safer and more private digital experience, marketers should take this opportunity to adapt to the ongoing changes. The best way for you to market is to have a loyal following that eagerly awaits your emails, trusts you as an advisor for their financial well-being, and engages with your content to benefit in their own personal lives.
Contact us to help you build digital processes that are agile and in line with the new changes.