Drive Results with Your Bank or Credit Union Social Media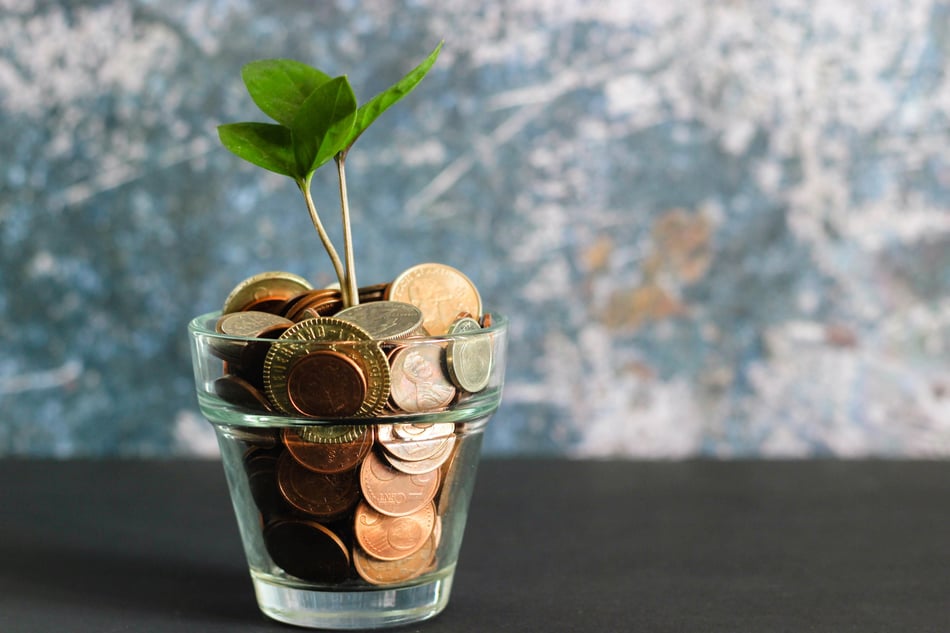 Is your financial institution struggling to drive real results online via social media?
These 5 marketing tips will help drive top-line revenue through your bank or credit union's social media.
Now more than ever, social media bridges the gap between community banks and credit unions and their potential customers. More so, when using best practices, a multichannel social media presence is an effective tool that helps build buyer trust, and ultimately drives new loans.
So, if your financial institution is already on social media or just starting out, here are the five fundamentals you'll want to be sure to cover for success.
Tip 1. Build Your Social Media Audience
Understanding the group you're targeting is a key to success. The better you understand who you want to target, the better your content engagement will be. Follow these tips when building an audience:
Identify your social media or growth goals
Identifying the goals of your bank or credit union social media helps create guidelines for identifying your target audience. Do you want to increase brand awareness, amplify customer engagement, or drive loans?

These three examples will lead to very different strategic approaches to the type of content you will share, so make sure you think about this before you begin.
Discover More Tips with Our Latest Guide - Winning with Social Media Marketing for Banks & Credit Unions
Define your target audience
The more you're aware of the wants and needs of your audience the higher the engagement rates will be. Let's say your goal is to drive more auto loans, in which case you'll need to identify the demographics for what that potential buyer looks like. Then you can use this information to tailor posts, graphics, videos, and use of specific social media channels to create an effective marketing plan for these end goals.

If you goal was to grow engagement with younger customers or members, or showcase success stories, your social media content plan would look very different.
Create a realistic timeline
It's important to be realistic about goals. You don't want to discourage yourself when your following hasn't tripled in two weeks.

Create a timeline, set target follower or engagement metrics based on industry averages, and give yourself manageable and realistic deadlines to reach these numbers. As you progress and establish baseline metrics, you can examine why you are or are not hitting your targets.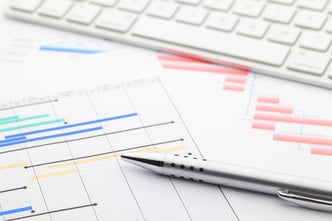 Consider competitor strategies
Identify your closest competitors and monitor how they structure their social media marketing campaigns, and especially pay attention to how they choose to engage with your shared audience. Some key indicators to keep track of are: the number of followers, their frequency rates for content posting, and content presentation.

For example, how is your neighboring bank or credit union explaining auto loan rates? What images and messaging are they posting? These will give you some ideas for how you might want to position your content and it also may showcase techniques that aren't working as well and are to be avoided.

Tip 2. Engage Existing Members or Customers
Social media is a powerful tool for banks and credit unions because it provides an opportunity for you to interact and engage with your customers in a non-transactional environment. This really helps build rapport with people.
Community engagement
Naturally your current customers are more inclined to engage with you, especially about their experience with a certain product or branch. Responding to negative reviews or comments in a constructive, timely, and positive manner increases trustworthiness among current and potential customers alike.

Don't hesitate to respond to all comments and like posts you are tagged in. Responding to direct messages in a timely manner is also essential. If a customer sent your institution an email comment or question you'd reply as soon as possible. Comments on social media are no different.
Interactive posts on social media
Instagram stories are a great place to add interactive elements to your content. You can ask questions, take polls, conduct small quizzes, and use different slider bars to better understand how interested people are in certain services or products.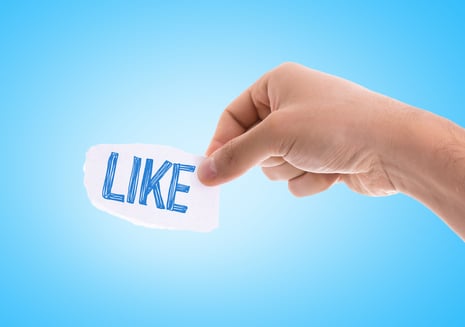 On Facebook, try even simple questions like a sleek graphic asking "Coffee or Tea?" These are simple ways to see how many people are actually viewing and participating with your content online.
Social Media Giveaways
Giveaways are a great way to encourage interaction and engagement. In the rules, you can ask people to participate by tagging a friend, commenting below or sharing the post. This will increase your brand awareness and followers. More so, it's an opportunity to give back to your local community, which is the very reason community banks and credit unions exist.

Tip 3. Create Meaningful Content
While it is important to incorporate your services or products within your posts, how you include these topics in an authentic and non-sales-y manner can be tricky.
Eye catching graphics
First, select colors, visuals and images that will draw people's eye when scrolling through their social media feeds. It's important to remember that less is more when it comes to text on images or graphics. Posts should be made to capture someone's visual attention and spur them to want to learn more using linked resources.
Use of videos on social media
Video content has gotten increasingly more popular online. Videos add creativity and energy to social media platforms, and can be used to add personality and life to your brand.

Instagram live videos are the most popular form of videos on social media. But allowing people to tweet questions and provide answers in a live or prerecorded video is another great way to interact with your audience and make your brand more personable.

Tip 4. Humanize Your Brand
Establishing trust is key in all financial services. However, in creating trust, it is important for your brand not to come off as cold and clinical. Social media is a great place to add personality and to connect with your audience. It's an opportunity for your institution to show off your biggest asset... your talented and caring staff of professionals.
Behind the scenes
customers love to add a face to the financial institution they do business with, especially when it comes to their local branches. People really take joy in adding names to the faces they see regularly. For this reason, organic behind the scenes content will perform well, and it doesn't have to be a professionally done video.

Consider something as simple as a group of the tellers jumping in the air for "TGIF!" on a boomerang story for Instagram. Perhaps run a local branch contest where each branch decorates a flower pot or other work area - and share images on your social channels so your followers can vote on which image they like best! It's fun and easy and it humanizes your brand, which is so important to building trust.
Community events
As an institution founded to serve its community, what better content is there than that which displays your financial institution regularly giving back and participating in local events?
Be sure to take plenty of photos at local charity events, marathons, or holiday gatherings. You can even go as far as broadcasting from the event on Facebook or Instagram live and tagging members or customers showing your appreciation for them.

Tip 5. Drive Leads in the Door
All of the above contributes to driving leads and sales in the door. You've built your audience, engaged your members and customers, posted meaningful content, and cultivated personable relationships within your community. Your next step is to emphasize that your financial institution is a resource to people when they really need you.
Social media advertising
Targeted advertising is a great way to get your product/ and services in front of (a) those who need your products and (b) those who are ready to purchase your products.

Targeting audiences interested in your services is also a more efficient allocation of your marketing budget, and more appropriate to spreading awareness about your loan rates, rather than just posting about products directly on your timeline.
User-generated content
Buyers today are much more likely to do extra research before committing to auto or mortgage loans. User-generated content (UGC) and peer endorsements are essential parts of their buyer's journey. This is especially true for community banks and credit unions.

Something as simple as #yourbrand #yourlocalbranch on twitter, Instagram or Facebook, with positive comments, can influence sales when potential buyers are researching for a specific financial product.
Customer success stories
Case studies & success stories provide a method for your financial institution to showcase one customer's experience as an example of what to expect from your FI and your products or services. Testimonials allow you to address the challenges your target audience faces, embrace the authentic stories of real clients, and ease any concerns people may have about working with your institution for the first time.

We work with clients regularly on all of these strategies and we also implement many for them. Email us today for more information on how we can help your credit union or bank achieve amazing results with digital marketing!