Subscribe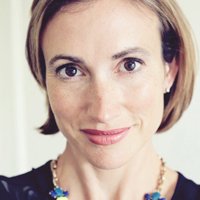 5 Things Your Competitors Can Teach You About Credit Union Marketing Ideas
Social Media Marketing | Marketing for Your Financial Institution | Financial Institution News & Information | Successful Contests & Campaigns
Have you thought about boosting your Credit Union's online presence? If you're not sure where to start, take a look at what your competitors are doing. You'll likely find that some Credit Unions and Banks are offering really great marketing content to their members, and some others are not really making the grade.
In this blog, we've put together a list of our Top 5 MOST Effective Marketing Ideas for Credit Unions.
1. Think Outside the Box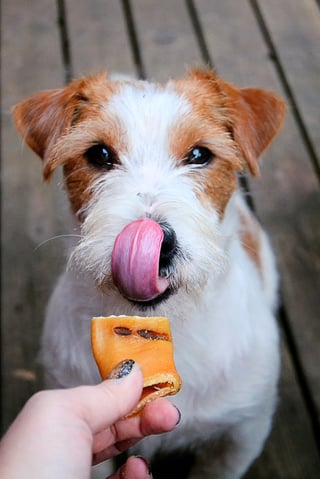 We've all heard this cliche (probably in a job description), but it really does also apply to online marketing in a big way. How can you set yourself apart from other Credit Unions and banks online?
Think about what your members are interested in when they are surfing the internet. For example... cats, dogs, babies, friends, all of the above? Maybe consider offering a social media contest for your members to post a photo of their pet. People love to share photos of their pets or families, especially if there is a cash incentive involved!
The Financial Brand had a great idea to have an "online scavenger hunt" for your members. Genius! Such a great way to familiarize your members with your new website, or other online asset like your CU's Facebook page.
2. Make a Genuine Emotional Connection with Your Members
Your social media posts should tap into your members' emotions. They are online to connect with others so help them get there! Share your favorite quote, funny photo, or funny joke (just make sure it is appropriate).
Your presence on social media should feel real, authentic, and relatable. Here's a nice example from our own Facebook page.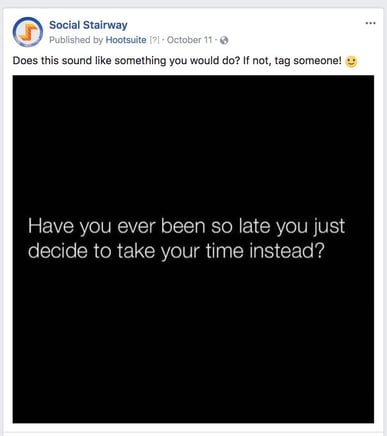 Click Here Download Our Free Credit Union Social Media Staff Policy Today!
3. Don't Be Afraid to Share Your Knowledge
People love getting things for free. Does your Credit Union specialize in refinancing debt? Home loans? Auto loans? Whatever the specialization may be, consider writing an e-book on the topic and offering it as a free download on social media.
Blog on your CU website to demonstrate your though leadership on various topics. And one person doesn't have to do all this hard work. Ask branch managers for FAQ documents, ask loan officers for funny stories you might be able to make into a pitfalls to avoid tip sheet. Interview staff and then create content this way. Be creative, but get it done!
4. Commit, Don't Go Half Way!!
If your Credit Union wants to offer a contest then make sure to use all your resources available to make it successful. Sometimes this means only offering a quarterly contest, instead of a monthly contest, so that the resources can be fully utilized. In other words, take your time to get it right. Commit to a budget for images promoting the contest and also the winning prize(s).
And don't change graphics and promotions too often. Give content time to take hold. We recommend that clients do quarterly promotions while also using other inbound strategies to connect with their target audiences.
5. Tap Into Your Biggest Brand Ambassadors…YOUR STAFF!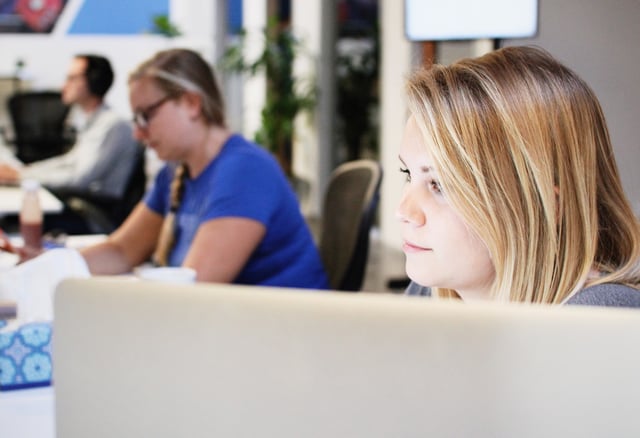 The biggest fans of your Credit Union really are your staff. Nobody knows your business better than the people who work there. Showcase your staff on social media in a bi-weekly or monthly staff highlighted posts. Ask your employees to fill in a questionnaire, sharing some personal facts about themselves (i.e. Are you a coffee or tea drinker? What is your favorite sport? Where is your happy place?).
You can also include a recent photo of the staff member and ask the staff member to provide a baby picture of them too. Your members will appreciate knowing a little bit more about their favorite staff member, and also knowing who works behind the scenes at their Credit Union. These are fun ways to humanize your brand and get a laugh too!
Here's a nice example from a really creative ad agency on how to profile your staff. So cute!
#FlashbackFriday This cute, little girl has grown up to become the glue that holds our 22squared Project Management...

Posted by 22squared on Friday, October 9, 2015
We would love the opportunity to help your Credit Union implement these ideas! Email us today for more information on how to get started.
About Tara Moseley
Tara Moseley is a Partner of Social Stairway, LLC, which provides Digital Marketing services to Credit Unions and Affiliates. Tara has a strong background in Project/Program Management and Technical Consulting. She has implemented large-scale projects across various industries and is also an experienced photographer, which helps tremendously when working with clients on their visual Social Media needs. As a Marketing Consultant, Tara has worked with Credit Union staff to develop and curate content. She also specializes in Instagram.