Subscribe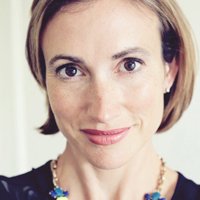 4 Creative Ways to Use Facebook Cover Images for Your Credit Union
Social Media Marketing | Financial Institution News & Information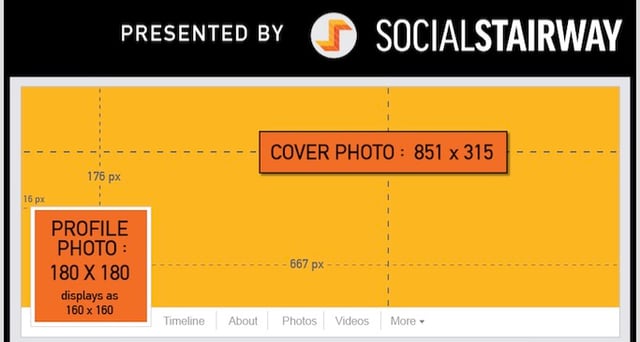 Facebook cover images are a generous amount of "real estate" on your Credit Union's business Facebook page…make sure to take advantage of this feature! If you're not using it yet, then you'll want to discover how to design images that will better utilize this space. It is the perfect place to highlight your CU and its many offerings. Here are 4 creative ways to use Facebook cover images for your CU.
#1: Celebrate Your Credit Union's Memories
Is your CU celebrating an anniversary or a milestone? Maybe it's your 75th Anniversary year, so try to find a photo from the first branch on opening day to show how far you've come! Images can evoke emotions from your members and followers and have a big impact. These emotions can strengthen the loyalty your members feel towards your Credit Union.
#2: Promote a Contest or Giveaway
There are numerous ways to advertise contests and giveaways, but a smart place to advertise is with your Facebook cover images. Cover photos and graphics are easily visible and inexpensive. Be sure to include a few details about the contest or giveaway too (i.e. Dates to enter, or grand prize), so that the follower will want to scroll down your Facebook page, or go to your website, to find out more information.
Be creative with your cover image and remember it doesn't have to be used to promote a huge prize. For example, Capital Credit Union used their cover image to remind their members to go paperless for $5.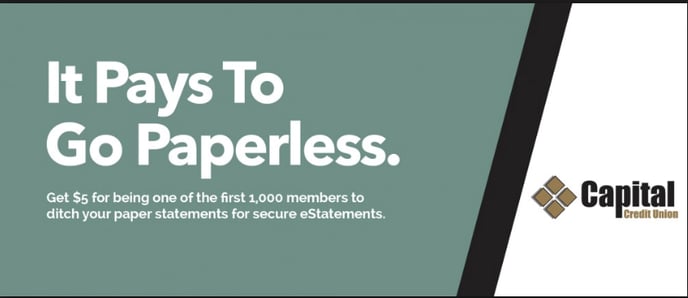 #3: Speak to a Specific Audience
Yearly and quarterly goals for Credit Unions usually involve increasing: members, loans, savings or checking accounts, and retirement accounts. Whatever the goal is for a particular quarter, make sure to use your cover image to speak to the audience you're targeting.
If your CU is trying to increase auto loans and has partnered with a car company then use a photo of a new car with your auto loan rates in bold text. Also, rotate your images with stock images and personal photos of members who have purchased a new or used car with an auto loan from your CU!
For example, FAA Credit Union used their cover image to promote their home loans. Just make sure if you use personal photos that they are clear and professional looking. We recommend using Adobe Photoshop to enhance and modify your images or having your graphic designer create engaging Facebook cover images when he or she does your other designs.

American Airlines Credit Union used their Facebook cover image to promote auto loans. The 'Learn more' button on their image isn't clickable, but a cover image can have a link in its description that is clickable, so be sure to utilize this feature and link to your website (which is what we recommend for our clients).

#4: Promote Your Staff
We all know that a company is only as good as the people working for it. Having helpful, caring staff members is something Credit Union's are known for, so why not showcase it on your cover image? Day in and day out your staff make personal connections with members and often go out of their way to be helpful. This is usually why people choose to join a Credit Union over a Bank, because of the personal attention they receive from your CU.
Show a photo of your staff hard at work, celebrating a co-workers birthday, or a Branch Manager celebrating her 10-year anniversary with your CU! Here is an example of a small marketing firm that used their cover image to show each of their staff…a nice personal touch.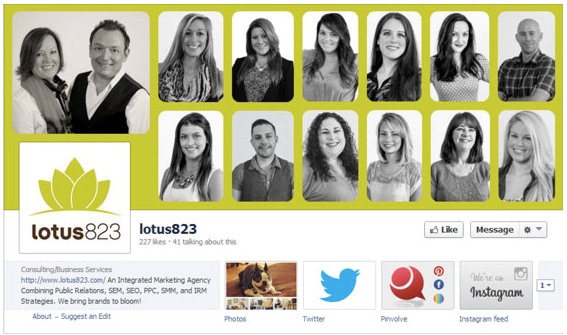 We hope you find these ideas helpful and useful. Feel free to contact us about how we can help your credit union with your own inbound marketing strategy!
Related: 5 Ways Your Credit Union Should (and Should NOT) Respond to Negative Facebook Comments
About Tara Moseley
Tara Moseley is a Partner of Social Stairway, LLC, which provides Digital Marketing services to Credit Unions and Affiliates. Tara has a strong background in Project/Program Management and Technical Consulting. She has implemented large-scale projects across various industries and is also an experienced photographer, which helps tremendously when working with clients on their visual Social Media needs. As a Marketing Consultant, Tara has worked with Credit Union staff to develop and curate content. She also specializes in Instagram.