The BEST Facebook Pages for Financial Marketing Ideas [Top 10] 👍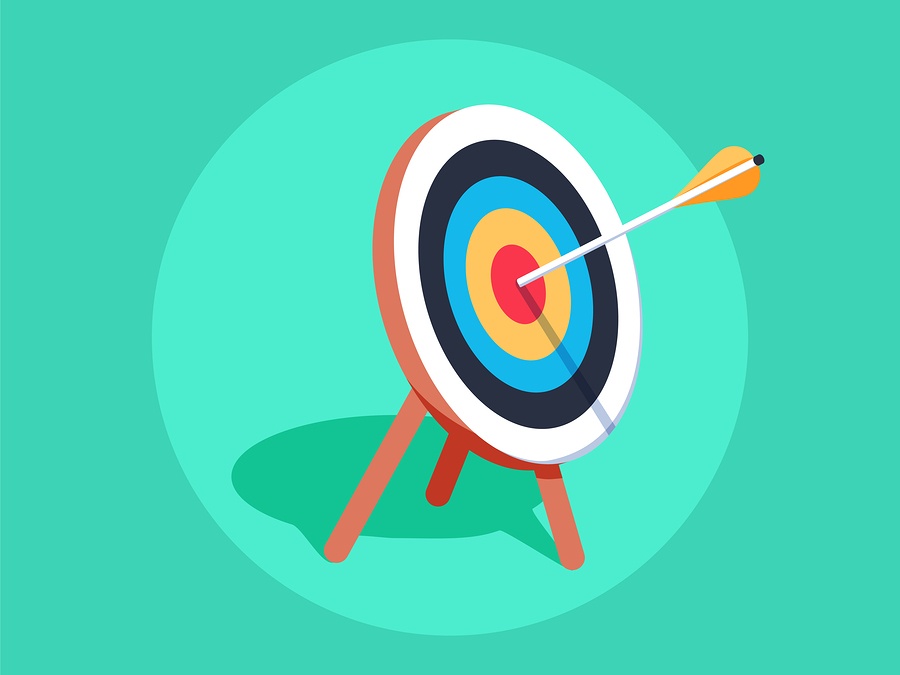 Don't Miss An Episode, Subscribe Now
Disclaimer #1: These Facebook pages are NOT other financial institutions, as we often like to take inspiration from other industries and then use those ideas for the betterment of our Credit Union and Bank clients.
Disclaimer #2: Some of the Facebook pages might have content you don't like, or perhaps find offensive. Truth be told, I have a foul mouth and what I think is a well-developed, if juvenile, sense of humor. So, proceed with caution! 😳
With that all in mind, in no particular order...
Here are the 10 best Facebook pages for content inspiration.
Social media marketing for Financial Institutions, here you go! On your mark, get set, go....
The. Whole. Package. Adobe Photoshop hit the Facebook business page lottery of a perfect balance. They engage their current customers with new features, tips and video tutorials while building loyalty and creating new connections by showcasing their followers artwork and talents.
Pro Tip: Find a way to feature your small business members who are working hard to build the local community. Another possibility - feature your members who are making an impact in the community who actively support the causes your Credit Union or Bank supports!
Avoid: Overdoing it. Make sure these posts are a part of a well-balanced strategy.
Hello polls! Asking questions is one of THE BEST ways to generate high engagement! Not only that, but polls help you beat the newsfeed algorithm without ads and they also give your followers a warm and fuzzy strong sense of community around your brand.
Pro tip: Use polls to spark engagement, build a relationship with your fans, and show off your brand style. With sharing, commenting and liking available, you can feed the algorithm what it needs to boost your post to the masses.
Avoid: All work and no play. Although polls can be used to discover what your followers like about your brand, what they would change and their overall opinion, don't forget to have fun and show some personality!

Ok, this is a fun page. Not hard to get enjoyment from these crazy guys selling shorts. BUT, their videos are where they are really hitting it out of the park! They are short, simple and fun!

Pro Tip: Start slowly with video at your Credit Union or Bank. As you can see from this page, there's nothing fancy in videos that's necessary for solid engagement. Find some young employees and put them to work.

Try a Facebook live video demo of a new app feature or a couple celebrating the closing of their first house. Create some easy boomerang videos of someone using a new ATM or completing a remote deposit from their phone in a funny location. Might sound silly, but people, so is social media! If you can't beat them... (you know the rest).

Avoid: Short shorts.
Ok, this is retail, which is hard to duplicate for Credit Unions and Banks, but they answer all of their comments and have amazing customers who share their experiences with the brand on social media.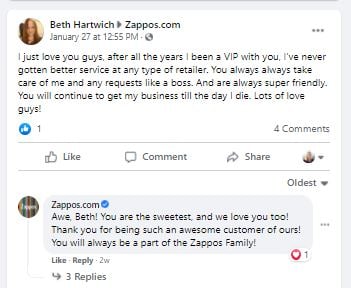 Pro Tip: Find a way to encourage your members to comment on your Facebook page more about why they love your institution. Maybe run a comment contest or another on-going promotion to encourage reviews. These word of mouth digital referrals are SO important for generating new leads with friends and family online. So take the time and make it happen!
Avoid: Posting pictures of shoes, unless a member is showing them off... then you're good to go! 😝
St. Jude has an incredibly inspirational Facebook page. They are pulling at the heart strings, and your Financial Institution can do it too!!
Pro Tip: Use trending hashtags when appropriate (i.e. #GivingTuesday, #SmallBusinessSaturday, #NVW #LOCALLIGHT). This example works really well for Credit Unions and Community Banks as they are always giving to someone. So why not use an annual event like Giving Tuesday, or National Volunteer week (usually the 3rd week of ApriI), to highlight how you are giving back. And include a call to action for members or fans to get involved and give back too!
Avoid: Slow response times. When your followers add comments, be sure to engage and acknowledge their efforts.
This one is just too fun not to include.
Pro Tip: Great ideas for creative posts, and lots of fun ways to highlight seasonal messages!
Avoid: F Bombs. You might want to keep your versions a little cleaner with regard to language. But I love them!
[Free DOWNLOAD NOW: Credit Union Staff Social Media Policies - Fully Editable!]
Burberry inspires its 17.5 million follower fanbase with a consistent look and creative direction. They use high-quality images that match their brand and they never try to be something they are not.
Pro Tip: Make sure your posts match your brand voice and are consistent with your other social media messages and forms of communication. Be sure to include your Credit Union or Bank mission, purpose and values throughout your posts to drive home what makes you, you.
Avoid: Trying to be something you are not.
Not every post needs to be a complicated image or video! For banking social media, it's important to always go back to your target personas and remember to address their pain points online. What are their hopes and fears? What keeps them up at night? Then share content about these areas of concern on Facebook.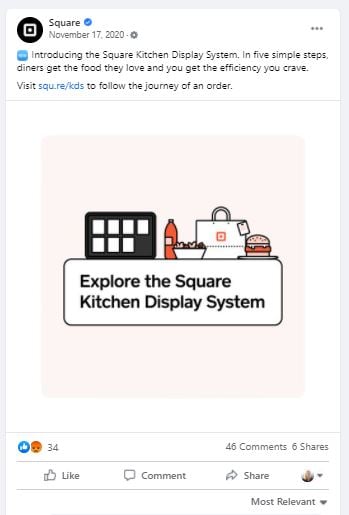 Pro Tip: Make sure that when you share links to content outside of Facebook you should always link to your own Credit Union or Bank blog whenever possible. This will bring your fans and potential new members to your website, where they will hopefully continue to explore and perhaps even do business with you.
Remember that you need to capture the contact information of these leads with a form as soon as you can, so that you can follow up with email nurture campaigns or member service phone calls or emails when appropriate.
Avoid: Make sure that your links scale images appropriately when shared on Facebook. Larger images lead to more clicks. If images on your blog don't look great on Facebook you'll need to work with your web developer to fix this issue ASAP.
Ok, these people are killing it in SO many ways! First they are giving those damn millennials exactly what they want! Hashtags, text lingo and good times! Their content is short and sweet. People love it!
Pro Tip: Talk the talk, don't just walk the walk. WeWork is not ashamed of singing their own praises and sharing great things that other people are saying about them. Credit Unions and Banks need to do this more too! With amazing member service and a community first mission, why not broadcast it for all to hear?
Avoid: Work? Ugh... but I love my job. Oh well. 😝
What better place to get creative ideas, than the idea makers themselves. Facebook for Business shares the latest tools, tips and features to help optimize your Facebook page and meet your specific social media goals.
Pro Tip: Stay informed! Keep an eye out for their Topics and Trends report. (Shown right down there 👇.)
Avoid: Getting stuck in the endless scroll. While searching through pages for inspiration is good, be sure to set a time limit to help remind you it's time to get back to business.
Do you have a favorite page you want to share?
Comment below! 👇 (pretty please...)