3 Types of Video Content Your Credit Union or Bank is Missing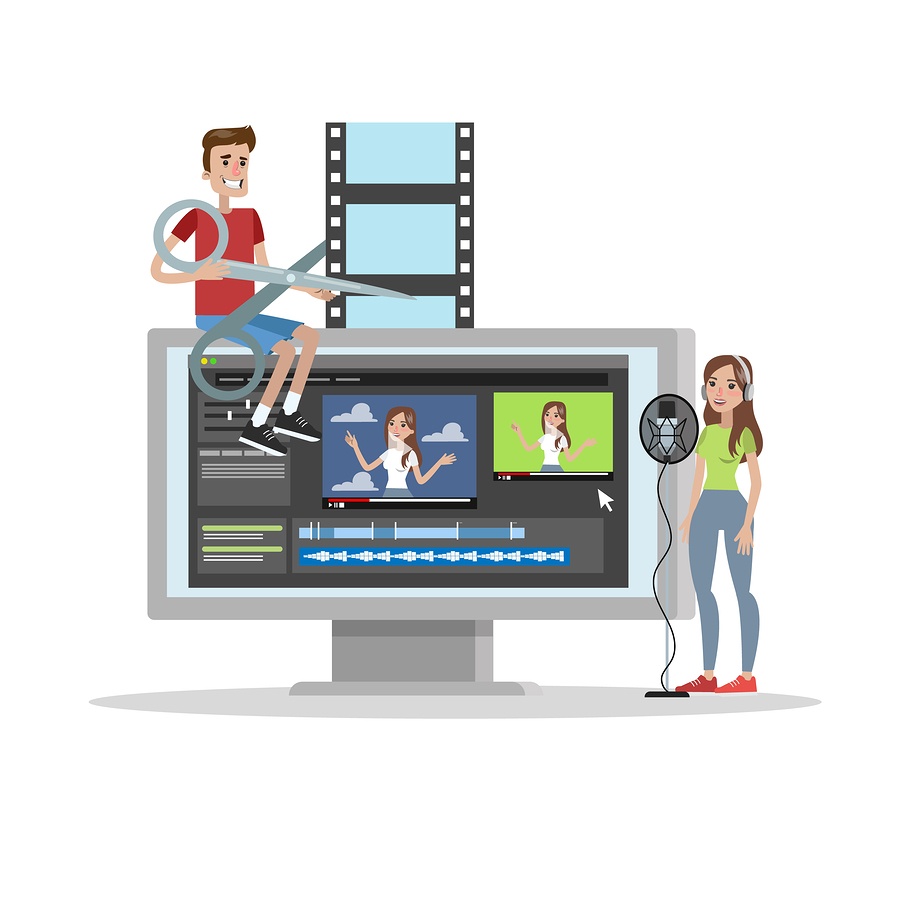 Hopefully it's not news to you that more and more people are watching streamed video online. According to Deloitte, U.S. internet users spend, on average, 38 hours each week watching video content and 15 of these hours are spent on streamed video!
So as we all spend more time watching video content, it's important that your Credit Union or Community Bank stays relevant by producing video content to watch online.
And according to Search Engine Journal, YouTube is the second most used search engine, behind only Google! WOW! If your Financial Institution isn't in the mix you are truly missing out big-time on this latest trend in consumer behavior.
Often we hear from our clients that they just don't know what kinds of videos they should make to take advantage of this shift to video content consumption. Well, here are a few ideas…
Educational Video Content: How-to or DIY Videos
Think with Google reports that 70% of millennials say they've used YouTube to learn how to do something new. So why not produce some great content that teaches your targets how to solve a problem they are having?
If you want to target young people why not make a video on the 'cheapest DIYs for your rental'? Or what about 'how to make sure you get your security deposit back with these three easy tips'?
Your videos shouldn't just relate to financial products or services. Get creative and try to give your prospects some great tips they can use immediately!
DOWNLOAD NOW: The Definitive Guide to Social Media Marketing for Financial Institutions
Inspiring Video Content: Customer or Member Testimonial Videos
Advertising research also reveals that the consumer's emotional response to an ad has far greater influence on their reported intent to buy a product than does the ad's content — by a factor of 3-to-1 for television commercials and 2-to-1 for print ads (Psychology Today).
And just last year, 92 percent of buyers said that they sought out and read customer testimonials before making a purchase decision. Add in reviews on local listing sites that provide the opportunity to give feedback on a business. These are skyrocketing!
As you can see from the BrightLocal chart below, since 2016, reviews on sites like Yelp, Facebook and Google have gone up dramatically and "Google is acquiring reviews at the fastest rate – new reviews jumped 278% in 2016 from 2015."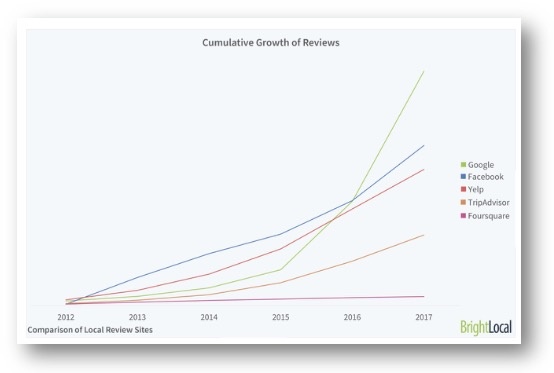 But what do reviews have to do with video?
Well, customer testimonial videos are an incredibly powerful way to tell a positive story about your Financial Institution. And when you produce these kinds of videos, you will inevitably influence others to share similar stories. These testimonial videos can inspire new online reviews.
Connecting your video content to your institution's various local listing pages will make leaving a review that much easier. It's a win-win!
Entertaining Video Content: Fun Behind the Scenes Videos
So many Credit Unions and Banks are making videos that are just plain BORING!! Instead, think outside the box. Highlight the personality of your staff and put a fun twist on the video content you create.
Perhaps you could consider staff profile videos that show off the personal interests of your employees. Or make a seasonal video of the ugly sweater day at your local branches.
You could do an Instagram take over by a staff member and have them make a funny video with their team during a long weekend conversion. Anything that shows off the human side of your brand works well on video.
Learn more from the FI GROW Blog today or Contact Us for more information on how we can help your Financial Institution grow!
Originally published as a guest blog on CUInsight.