Subscribe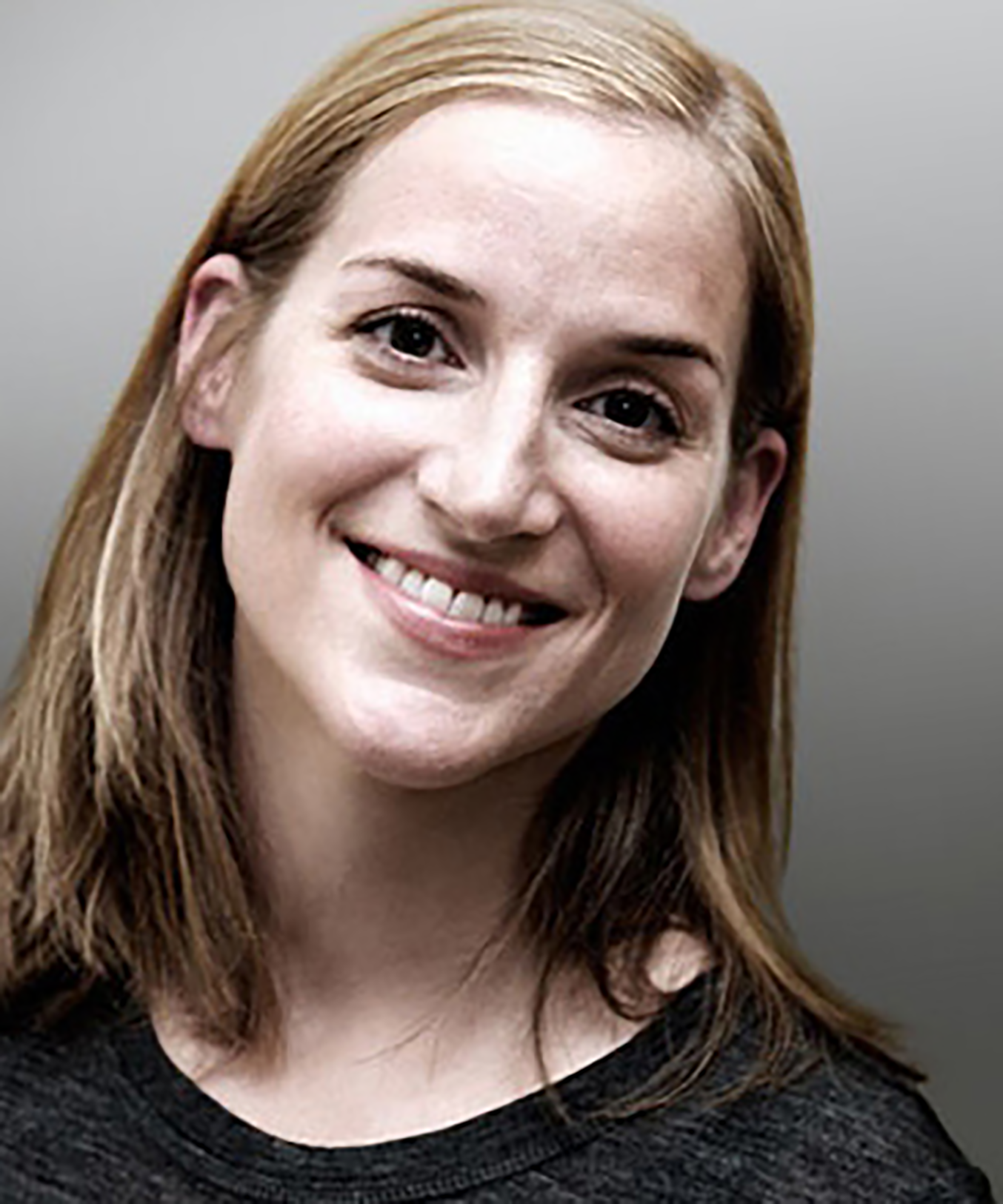 7 Tips to Drive Loan Growth in the Digital Age of Buying
Business Growth | Marketing for Your Financial Institution | Marketing Tips | Marketing & Sales Strategy
Time and again we hear similar struggles from staff at small to mid-sized Financial Institutions. Community Banks and Credit Unions struggle with the delicate balance of needing to increase core deposits, while also having goals around driving loan growth.
So, we are going to share some tips for driving loan growth in hopes that we are able to help!
Tip #1: Find Ways to Make Your Loan Application Easier
This is a common struggle that we see with smaller institutions. Just this week we were building a landing page for lead capture in a Home Loan campaign, and we noticed that it took 4 clicks to get from the Credit Union's website to their actual loan application. This is NOT ideal.
When possible, make what you are asking people to do as easy as possible. This should be the case in person and definitely online. Your digital request should be ONE CLICK AWAY. Kind of like disclosures, just make it seemless for someone to get to where you want them to go.
Similarly, once a person starts an application try to help them along. Include a progress bar at the top to show them how far along they are in the application. And allow for the option of saving an application and returning to it later if necessary.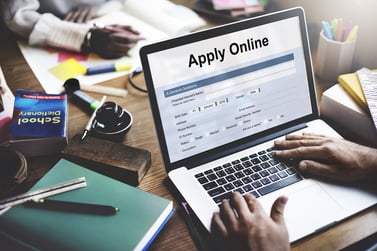 We also suggest that you ask for the easiest information first in the loan application (name, address, DOB), as people are more likely to give you harder to complete details (Account numbers, income information/total assets, Driver's License #) once they are further along in the application process.
Finally, when trying to increase online loan applications, your Financial Institution should only ask for the minimum amount of information needed to initially qualify the applicant for the type of loan they are applying for. You can get other details later, once you know if they are going to move forward in the process. So if you can remove some questions on the first online application we recommend that you definitely do that.
Tip #2: Pre-qualify Existing Customers for Possible Savings on Loan Cross-Sale Opportunities
We recently spoke with a fairly large Credit Union in the mid-west who was having phenomenal success with prequalifying indirect members by using their recent credit score details to find specific ways they could potentially save the member money. Perhaps with a student loan refinance or an auto loan recapture. Also credit cards and home equity loans are a great option for saving indirect members money on a second loan product.
The magic number seems to be $500. If your lending staff can find ways to save customers that amount with a new loan product they are more likely to convert. So talk with your lenders about using new credit pulls as a way to discover possible savings opportunities and then have them proactively reach out to the customer with these opportunities. You can even build a marketing nurture campaign for these efforts to get people interested first, and then have staff reach out individually.
Tip #3: Create a Top of the Funnel Offer to Get Members/Customers in the Door
This one is also good for driving core deposits, but if you have a lot of single service members consider a free offer to get them in the door to meet with one of your staff members. We've seen institutions offer budgeting consultations or a free credit report review session.
Typically pulling a credit report is fairly inexpensive, and if this offer gets a customer in a seat with a lending staff member to discuss ways your Bank or Credit Union can save them money then it's worth every penny!
Top of funnel offers should be segmented and targeted for maximum results. Data driven segmentation in the form of personas, demographic audiences, or simply propensity modeling go a long way to ensuring your efforts and budget are well spent. The more relevant the offer, the more qualified the lead, which means the faster the conversion and the greater the revenue impact.
LEARN MORE: Download Now - 12 Steps to Grow Your Financial Institution
Tip #4: Make Sure You Leverage Your Brick-and-Mortar Locations
One of the ways smaller community financial institutions can compete with larger national banks and online lenders is to ensure that your brick and mortar locations are fully optimized online.
In online search, institutions with local brick-and-mortar locations have a natural advantage over other options without branches near the person conducting the search. When someone searches "mortgages near me" or "auto loan rates near me" your optimized branch location appearing in search results can mean the difference between them choosing your local product option over a fully online FinTech service. But this only holds true if your branch details are accurate.
At a minimum each branch location needs a listing on Yelp and Google My Business, and those listings need to be monitored and updated regularly.
You might also want to consider working with an automated tool to manage those sites as well as many others so that you will get notifications if details are incorrect or if you receive a review. We have a great FREE tool that will help you determine if your locations are currently accurate.
Tip #5: Consider New Options for Indirect Lending
There are many options for indirect lending that are outside of the traditional auto loan solution via local car dealers. We are seeing Credit Unions and Community Banks pushing into lots of alternative lending partnerships. Everything from hearing aids and Lasik surgery, to time shares and large home improvement purchases like pools, hot tubs, or solar panels.
Many of these new types of indirect loans can come with less risk because some of these purchases come with customers who tend to have good credit and less risk of default. These new loan pathways are definitely worth investigating, if your institution is in the marketing for loan growth.
Tip #6: Capture and then Follow Up with Leads When People Start but Don't Finish Your Online Applications
Ever wonder how many people start your online applications and then stop? Actually, you really should already know this stat... but often third party vendors don't make that information readily available. We've see abandonment stats as high as 85% for the financial services industry!
So, it is essential that you capture leads at the start of these applications and then put into place a system for following up with them. This way if people do abandon the process you can have a customer service representative reach out to offer help or answer questions. We've seen outbound calling centers who have daily reach out calls to these types of leads, with decent response rates.
Tip #7: Ask Yourself - Does My Loan Application Work Well on Mobile?
At the risk of repeating myself, we continually recommend a 'mobile first' approach to digital marketing and sales. Absolutely nothing your institution does online should be tested on just a desktop computer. This is especially true for applications of any length.
It is not at all uncommon for someone to start a purchase or application on one device and finish it on another. In fact, according to Google, "six in 10 internet users start shopping on one device, but continue or finish their purchase on another." So making sure your loan application can be saved for later and is mobile responsive is an absolute MUST!
Related Post: Digital Marketing Helps Boost Home Equity Loans by 93%
About Meredith Olmstead
Meredith Olmstead is the CEO and Founder of FI GROW Solutions, which provides Digital Marketing & Sales services. Since 2013 Meredith has led the FI GROW team, working exclusively with Credit Unions and Community Banks, taking staff step-by-step through the process of launching all of their Digital Marketing efforts, as well as implementing full Inbound Marketing campaigns and providing Sales Enablement training and support. Meredith recommends a very clear and measurable strategy to all of her clients, and then works with them to re-evaluate the success of these efforts on a continuing basis, all with an eye on moving toward a clear return on your online sales and marketing investment.