Top 5 Bank or Credit Union Marketing Ideas to Engage Your Customers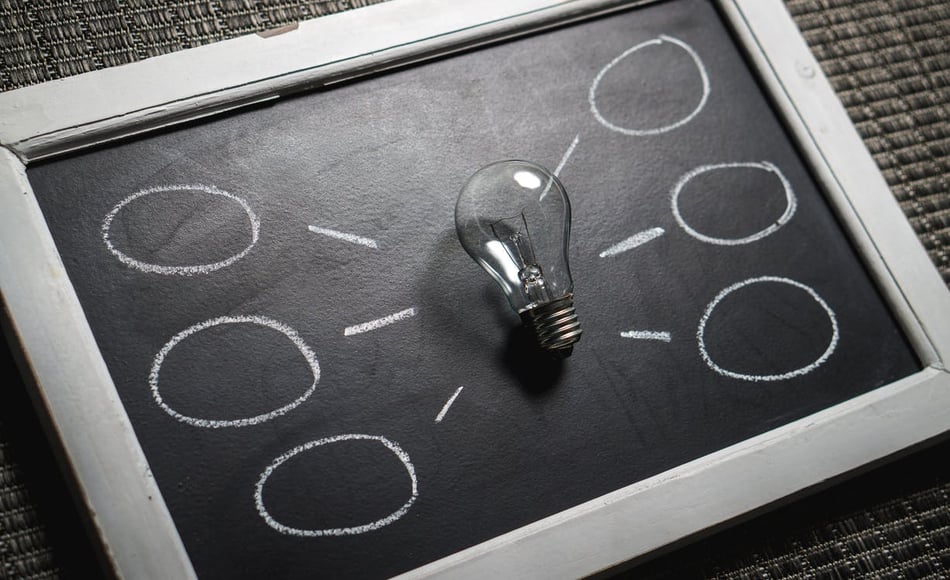 Growing an audience on social media and keeping them engaged can be tough. We've helped our clients grow and engage audiences across their platforms and you can do the same! Here are 5 ideas using social media marketing for Financial Institutions that were successful and will help you engage with your target audience online!
1) Get to Know Your Customer Day
The third Thursday of every quarter is "Get to Know Your Customer Day" and in honor of this, you can create a small giveaway contest for your fans/followers. All you need is a few small prizes (i.e. $10 gift cards to Dunkin Donuts) and a few questions you would like to be answered by your members.
This is a great way to not only reach out to your customers and show them you care in an engaging way, but you can also use their answers to guide your future marketing efforts. We ask questions about favorite past times, special interests, and their local favorite place to grab a bite to eat.
At the end of the day, you've spent little money to host this giveaway but you've received a lot of valuable insight from your members. We used this information to create more specific locally focused content on Facebook and Instagram.
2) Follow Friday
As part of going social, one of our clients came up with the idea of "Follow Friday." Every credit union branch is assigned a Friday of the month and they are asked to host a Follow Friday event and send in photos. This client also assigned a "Social Guru" for each branch who is responsible for providing the pictures to share on social media.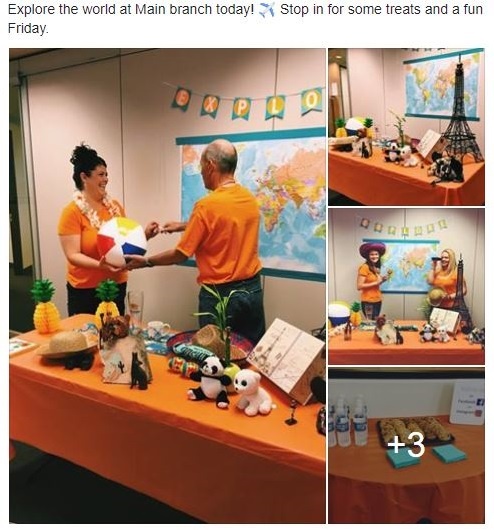 The requirements are minimal and meant to be fun. Each branch is given a small budget for Follow Friday so they can buy cookies or put together a fun gift basket for a raffle.
By empowering CU branch team members to make decisions on what kind of event they will host, they have come up with AMAZING content and creative ways to get their members involved.
After all, staff in branches are the people who interact with the CU's members the most, so these are the people you need to motivate most!
3) Selfie Contest in Branch
One of the many creative events these Social Gurus have come up with was setting up a selfie wall at their branch and asking members to take silly pictures. The CU supplied members will fun props and signs and encouraged them to enter their Facebook contest to win a prize.
At the end of the day, they had almost 30 photos shared on social media and then asked followers to "like" the photos they thought were the most creative.
After 7 days, the results were:
Total Reach: 6,998
Total Reactions/Comments/Shares: 313
Total Clicks: 1,574
Not only was this fun for members, but it grew positive brand awareness online. Definitely a win-win!
Learn More: Download our FREE Definitive Guide to Social Media Marketing for Your Financial Institution
4) Summer Selfie Contest
This is another simple contest that can really get your customers engaging with you on social media. The rules are easy, you simply ask your fans to post either a selfie of them at their favorite summer spot OR a photo of their favorite summer spot and they're entered to win!
Because this contest requires a photo, you may have to up the prize amount - say two $50 gift cards - but it is well worth it! You will not only be engaging with your members and local community, but you will be giving back.
5) Annual Testimonial Contest
We recommend ALL of our clients host an annual Member or Customer Testimonial Contest. This is a great way to get to know your customers and their individual stories, while also showcasing your stellar member service!
You should make sure to require 2-3 short paragraphs so you get meaningful entries and also be sure that each entry has a visual, as these make the testimonials seem more believable. In order to encourage your members to enter, we recommend MUCH bigger prizes - at least two - $150-$300 prizes, and maybe even some second and third-place winners.
It sounds like a lot of money to spend on a social media contest, but these testimonials and images can be used for lots of future marketing efforts. These types of authentic endorsements are useful in email marketing campaigns and can also be used on direct mail pieces, in blogs, and on your website. Not to mention posting them regularly on social media!
After the yearly contest, we schedule testimonials to post once a week (Tuesdays work well). These "Testimonial Tuesday" posts always get a ton of engagement! They are authentic and some of your fans may even know the members and recognize their photos.
It is not uncommon for the member to be tagged in the post once people start talking about it, and it will start showing up in your member's friends' and family's feeds. The testimonial turns into a personal endorsement, what a great way to get in front of new people!