Subscribe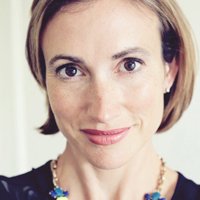 Is Your Credit Union Social Media Policy Fool Proof? - Take this Quiz
Social Media Marketing | Marketing for Your Financial Institution | Financial Institution News & Information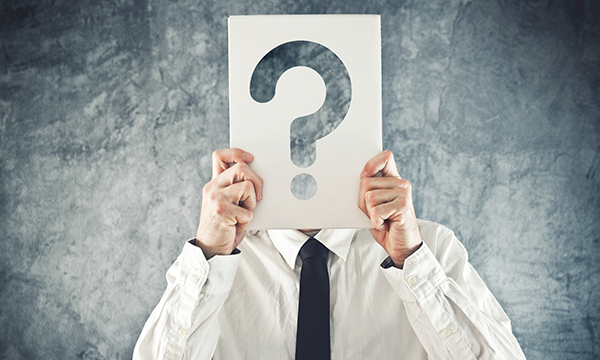 Don't Miss Anything Major in Your Credit Union Social Media Policy - Take This Short Quiz Now!
You probably already know that your Credit Union Social Media Policy needs to be good, even great - but the reality is that in today's social media obsessed world, your social media policy needs to be positively foolproof. To determine whether your credit union is really ready to deal with clients (and with the world) via social media, take the following quiz.
#1: Are Employee Roles Clearly Defined For All Social Media Usage?
Your Credit Union social media policy should clearly define which employees will handle the credit union's social media accounts. The people who are authorized to post on behalf of your credit union should be explicitly allowed to do so according to the terms of their contract.
In the absence of a contract, be sure that authorized employees receive and sign an agreement that outlines their responsibilities when it comes to posting on behalf of the credit union. Perhaps most importantly, make sure that your social media policy has explicit wording prohibiting other employees from posting on behalf of the credit union unless they are specifically authorized to do so.
#2: Does Your Policy Cover the Use of Social Media While at Work?
Your Credit Union Social Media Policy should be very clear regarding social media usage during work hours. Although some employees may not have computer access while they work, the majority of employees will have access to their smartphones or other mobile devices. Your credit union should make sure that a blanket policy is in place, one that will cover all social media use whether it's on computer or mobile devices.
You may want the policy to state that employees are not allowed to access or utilize social media sites during work hours without explicit supervisor permission, unless they are on a break or meal break. Or, some CUs are a bit more flexible with this part of the policy. This is obviously up to your senior management to decide.
DOWNLOAD NOW: Our Free Credit Union Social Media Staff Policy Now!
#3: Does Your Policy Cover the Use of Social Media While NOT at Work?
Although your employees are certainly entitled to use social media freely in their time away from work, it is important that you remind them that their behavior online could reflect on the credit union. Make sure that the policy specifically mentions that employees should keep the nature of the Internet in mind as they use social media.
This means that posts they make on personal social media accounts could become public, even if they don't intend for that to occur. Due to this, employees should use good judgment if they mention or otherwise discuss the credit union on social media. The policy should also remind employees of confidentiality agreements regarding their job and areas of responsibility.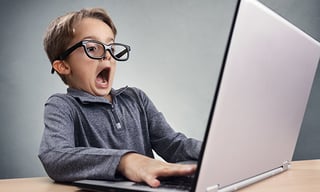 #4: Does Your Policy Have a Content Removal Plan For Damaging Posts?
Nearly every credit union - in fact, every business of any type - will occasionally have to deal with damaging social media posts. These posts, although rare, have the potential to be damaging for a variety of reasons, so it is important to have as many of those reasons as possible covered within your policy. You should also be prepared to properly respond to these kinds of negative posts.
This section of the policy should generally state that the credit union reserves the right to remove social media posts that don't meet the established content guidelines. Generally, this means excluding:
Posts made by false profiles or people posting under an alias
Libelous posts
Harassing posts
Threatening posts
Sexual or otherwise explicit posts
Spam posts (this will include any solicitation)
Posts that encourage or discuss illegal activity
Posts that contain personal attacks
Posts that are designed to cause social media account disruption
#5: Does Your Policy Have a Social Media Mission Statement?
While a social media mission statement need not be nearly as explicit or lengthy as a standard mission statement, it is still wise to explain the purpose of your credit union's social media presence.
For example, your policy may mention that the credit union wants to share information about current products, make it easier for clients to reach out to them, and keep clients updated on changes in real time. It may also be wise to state that the purpose of the online presence is not to discuss specific account information in a public forum because it would violate client privacy.
Can you answer "Yes!" to all five of the questions above? If so, your credit union is ready to use social media to your advantage. If you answered "No" to any of the five, consider downloading our FREE Social Media Policy & Procedures and then you'll be good to go!
Remember, the goal is to control the direction of the social media accounts rather than allowing social media to direct you!
Related Post: 5 Credit Union Social Media Staff Policies Your Boss Needs to Know
About Tara Moseley
Tara Moseley is a Partner of Social Stairway, LLC, which provides Digital Marketing services to Credit Unions and Affiliates. Tara has a strong background in Project/Program Management and Technical Consulting. She has implemented large-scale projects across various industries and is also an experienced photographer, which helps tremendously when working with clients on their visual Social Media needs. As a Marketing Consultant, Tara has worked with Credit Union staff to develop and curate content. She also specializes in Instagram.