5 Ways to Find Unique Content For Your Bank or Credit Union Marketing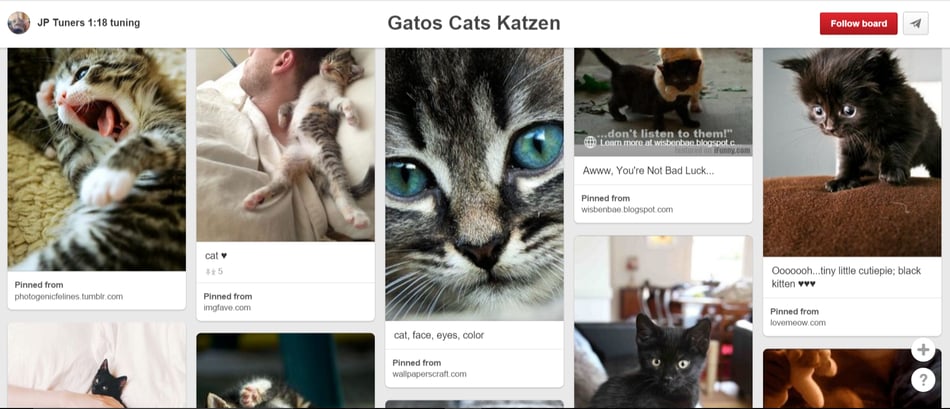 Finding engaging content for your Bank or Credit Union marketing ideas can feel a bit overwhelming. The Internet is seemingly endless and you may not know where to start.
Here are my 5 Go-To internet destinations for amazingly consistent marketing content:
When I'm trying to find a funny meme or a specific type of picture, Pinterest is always my first stop. You can easily search key words like "Cute Animals" or "Funny Memes" and nearly anything else you could think of. If you find a board you like, you can follow it and new pictures will automatically show up on your feed, like the board below with cat photos.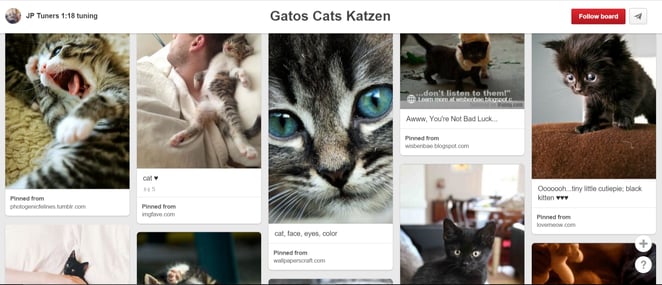 On Pinterest you can also create your own boards. I have boards for Funny Animals, Quotes, Recipes and much more. While browsing Pinterest I pin images to their appropriate board to use at a later date. That way you have content ready to be shared.
This is also a great place to store and collect images for your Bank or Credit Union marketing ideas and campaigns.
Reddit is a great spot to find trending news, images, and GIFs. It changes constantly because it boosts the popular and most talked about content to the top of the list. They also have categories you can browse through like New, Rising, and Top.

This is an AMAZING website! I use this when I'm not sure exactly what content I am looking for. When you sign up (or at any point you can go to settings and adjust) you pick what interests you the most….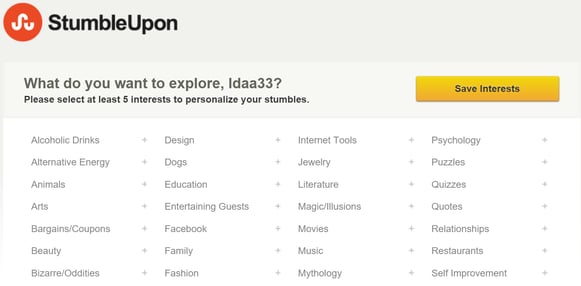 The way the site is set up is quite genius, based on the items you selected above, StumbleUpon will show you related content. You thumbs up content you want to see more of, thumbs down content you do not like and Stumble to be show something new.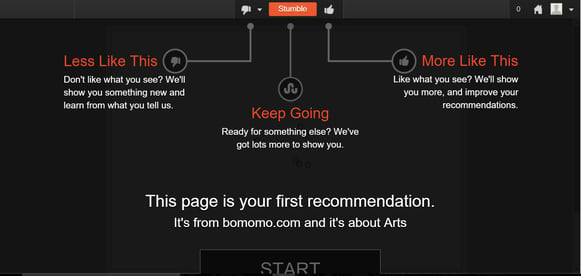 When you Stumble, you are pulled to some realm of the internet that StumbleUpon believes will interest you. This is a great way to find articles, recipes and images.
FREE Template: Social Media Staff Policies and Procedures - Download Now
This Day in History has awesome blogs about events that happened on a date in history. You can choose any date and it will pull up a feed of articles about memorable events that happened on that day. I LOVE using this for Facebook and Twitter feeds. You can even sign up to get an email every morning!

*Social Media Marketing Tip: If you find an event from recent years, it is a great idea to post it on Facebook as a TBT (Throw Back Thursday) post and ask your followers if they remember it!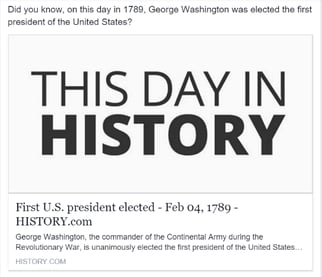 My only complaint about this website is they do not have images for their articles, which makes them not so shareable on social media. Facebook does allow you to change the image on a blog. I would suggest doing this to make it more appealing to your audience.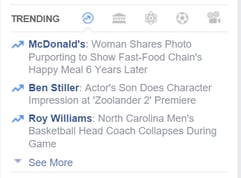 Last, but certainly not least, is Facebook. Billions of people use Facebook, making it a smorgasbord of content! Your news feed is filled with endless posts and shares. Facebook also will tell you when content is "trending" (meaning a lot of people are talking about it) on the right side of your screen.
Facebook also has a "insights" tab for business pages. I check this constantly! If you're on your business page, you click "Insights" on the top menu... (right next to "Notifications")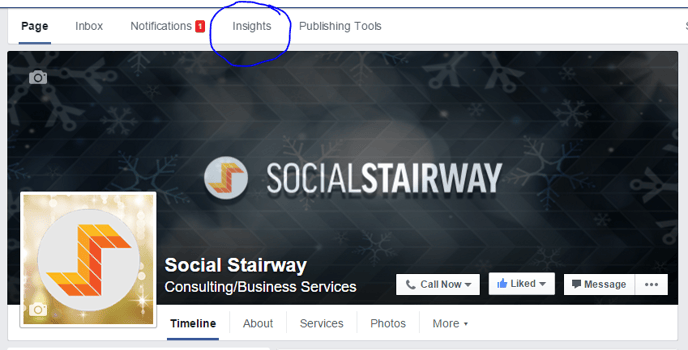 Then if you click "Posts" on the left menu, it will show you all your posts, their reach, and engagement. If you filter the results by "Likes, Comments & Shares" your most popular content will be pulled to the top. By doing this you will see what kind of content your audience engages with the most.
We also have a great blog about How To Turn Facebook fans into New Credit Union or Bank Customers Members!

In this case, our audience really like this cartoon about the new year. Maybe we would share more inspiring memes.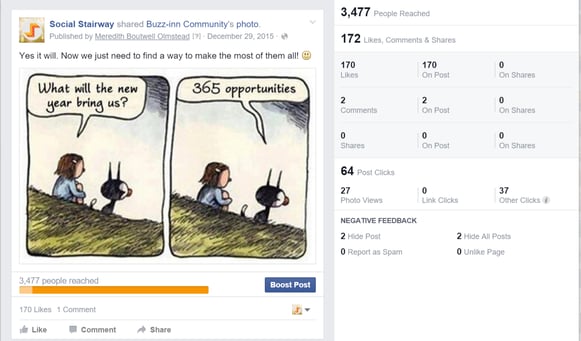 Do you have a Social Media Staff Policies & Procedures in place? Download our FREE customizable template now!