Remaining Relevant with the Changing Digital Banking Consumer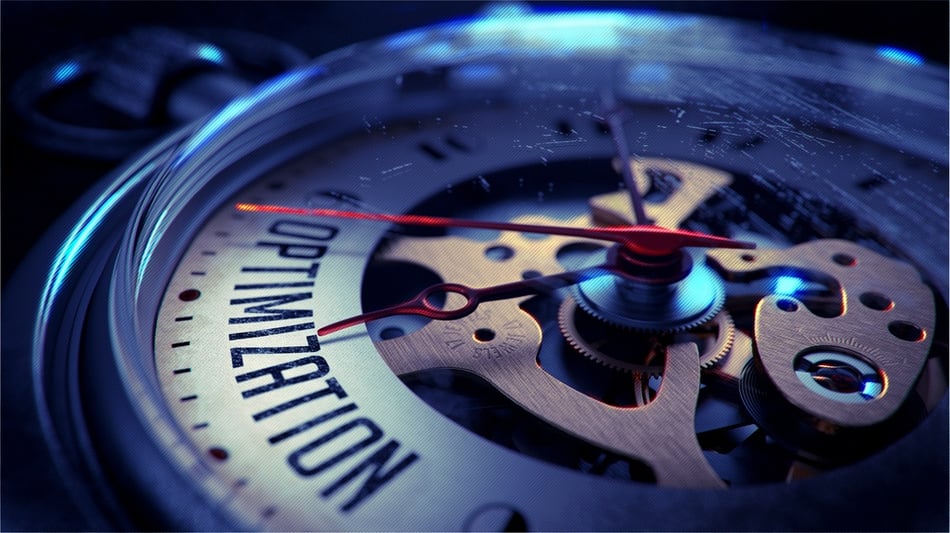 Don't Miss An Episode, Subscribe Now
As we have all evolved as businesses in the marketplace, the banking customer has also changed dramatically over the last 5-10 years. A person shopping for a new banking product or service now consults on average 8.9 sources of information!
And branch traffic continues to decline year over year, and according to the Wall Street Journal, "The number of branches in the U.S. shrank by more than 1,700 in the 12 months ended in June 2017, the biggest decline on record."
So, where are these potential customers going for information about banking products and services, and how do you stay relevant to them? The answer to this question is the KEY to growing your Financial Institution and remaining relevant in a changing age of digital banking.
Banking Information Source #1: Your Website and Blog
Key - Continual Search and Website Optimization
Your website is by far your largest branch. It's open 24/7 and MUST be turning visitors into leads and helping people through their buyer's journey. Search Engine Optimization (SEO) is vastly important to the success of your website/online presence and you MUST be ranking well in Search Engine Result Pages (SERPs).
Lots of developers pay lip service to SEO, but it's easy enough to check on. One place to start is with keywords and header tags.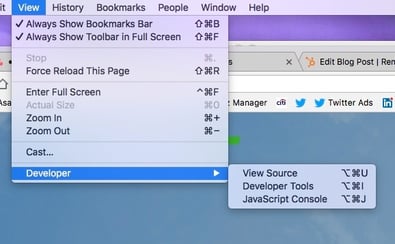 Simply go to any page on your website, view the source code of your website in your browser, and then search (command-F) first for your H1 & H2 tags.
In those H1 and H2 tagged lines of HTML code you should see the search keywords that you'd like that particular webpage to be found with. This is a good indication of whether or not your website pages have even the basic level of on-page SEO completed. The same logic applies to your blog.
In addition, financial institutions with brick-and-mortar locations have a significant advantage over online banks when it comes to search results, so it's essential that you leverage these location listings with all of the various local listing websites available. These details should be continually optimized alongside your website.
Banking Information Source #2: Social Media
Key - Social Media Is NOT Dead
Despite what you've heard recently in the news, Facebook isn't going to just disappear. Yes, they've recently hit a few bumps in the road, but remember, Facebook also owns Instagram, and that platform is alive and well.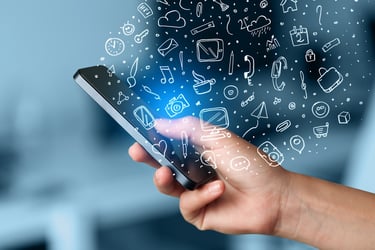 Furthermore, people have short memories, and will likely move past this blip in Facebook's image, once the news cycle turns to something more interesting or scandalous. So, remaining relevant on social media is still a key to your FI's future success.
We are in fact seeing significant traction with Facebook and Instagram Story placements for reaching younger audiences with all kinds of content, even from a financial institution. The costs are lower and the demographics skew toward audiences in their 20s and 30s.
And if consumers jump the Facebook social ship it's likely they will find other digital platforms to spend time on... read TikTok and SnapChat.
It is important in today's networked and connected consumer-driven environment, that your institution is keeping up with these shifts. If you're not on social, engaging, sharing, and contributing to the conversation, then you're not going to remain relevant to your primary audience.
And social media is where people are online… so meet them there! Through granular targeting, you can reach the right person, at the right time, with what they might already be looking for.
And smaller financial institutions are crazy to miss out on the paid ad options on social media. They provide reach, impressions, and clicks at a
fraction of the cost
of other digital advertising options. Really, social media is a no-brainer for financial institutions.

Banking Information Source #3: Search Engines
Key - Understand Which Paid Services Work & Which are a Waste of Your Budget
In the world of limited budgets, where we ALL live, it's important to know when your financial institution should pay for services and when paid options simply don't work as well.
Location services/listings, social ad support, and Google AdWords are relevant for all businesses. And when paid ads are coupled with well-designed and consistent organic content, email, social media and some traditional marketing, you WILL see results.
But some, typically more expensive, placements like Pandora, Hulu, or programmatic or network display advertising may not always be the best use of budgets, especially if you're trying to drive lead generation and reach audiences when they are in market for banking products or services. We tend to stay away from these options in order to maximize budgets and get the most out of our online efforts.
And knowing how, where, and why to spend your budget on the right initiatives is key to driving growth and staying relevant in the channels your consumers are using.
Banking Information Source #4: Your Staff
Key - Engage in Customer Advocacy
If your digital sales presence hinges on asking people to do more of something, then you're asking them to put in the work. That's just not going to cut it anymore.
Here are the kinds of calls to action we see over and over again… 'apply now' or 'open an account' before providing key information about the account. Customers shouldn't learn about what they're applying for in the application. And 'contact us to learn more'. Why do they have to contact you to learn more? Why don't you just tell them on the page, where they're looking for the information?
This approach is sending the wrong message to your prospects. You should be helping people. Guiding them with informational guides, videos, checklists, infographics, etc. Make it easy for them to learn and then apply. Don't ask for them to always be the driver, digging for information. Your staff needs to be there right along with them, moving them along their buying journey.
For example, if someone comes to your website and goes to a first-time home buyer page, you should offer a video explaining the common terms and acronyms in the home buying process. And then include a helpful guide they can download for even more information. With this type of approach, they're more likely to stay with you through their home buying process. And less likely to go to a competitor's website where the only options are 'apply now' or 'contact us for more information'.
And don't forget that Human-to-human interaction is still important and still has a place. Your retail/sales staff should be connecting with those digital leads who are clearly looking for help, products, and services in meaningful ways on your website. Staying relevant in digital doesn't mean abandoning human interaction, but it means using it smarter, and including digital context when you do follow up with a lead.
---
---
Action Item: You Have to Differentiate Your Institution - NOW!
Online FinTech companies are sprouting up everywhere, and basic banking products are becoming a commodity that many are shopping for in a a-la-carte fashion. How is your financial institution different and how are you sharing that message with people?
So many people are on online throughout the day. As of 2017 people are spending on average 135 minutes per day just on social networks! Sharing your message with them, where they are, at the time they're interested in hearing it is how you stay relevant in that person's world.