Episode 25 - Designing a SEO Strategy with Sound Keyword Research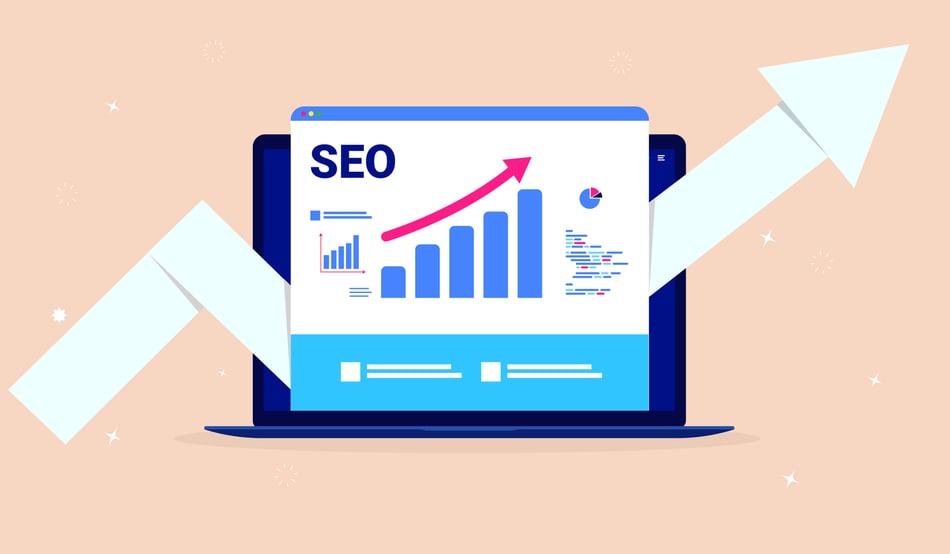 Don't Miss An Episode, Subscribe Now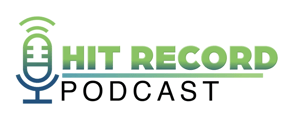 Podcast Episode 25: The FI GROW team discusses how to really use keywords and the information around them, especially keyword difficulty, to inform what kind of content you're creating for your bank or credit union. More so, how you position that content on your website, or your blog, and how you're sharing it. Learn the strategy that goes behind using keywords and keyword difficulty when you are designing and creating content!
Transcription:
Have you ever been talking about something that's really useful and thought that's a great idea? Let's hit record so we can share this with everyone. If you're looking for best practices for your bank or credit union, join us while we talk all things, sales, marketing, and strategy for financial institutions. Let's make it happen with FI GROW Solutions.
Meredith Olmstead:
Hi, I'm Meredith Olmstead, CEO and founder of FI GROW Solutions. We are an inbound marketing and sales agency and we work with financial institutions. And I am here with Penne VanderBush, our chief of strategy. Say hi Penne.
Penne VanderBush:
Hello everyone.
Meredith Olmstead:
So Penne and I were just having a really interesting conversation about keywords, and search, and how to get found on Google, and keyword difficulty, and how that all kind of relates together. And so I thought maybe we would just hit record because I think that some of this is very nuanced and a little bit confusing for people. And I think it's worth it to have a 10 minute conversation to make this a little bit more clear to all of our podcast viewers, how to really use keywords and the information around them, especially keyword difficulty, to inform what kind of content you're creating for your bank or credit union. And then how you position that content on your website, or your blog, or how you're sharing it. And kind of the strategy that goes behind using keywords and keyword difficulty when you are designing and creating content. So Penne, talk to me a little bit about how this works and what is even keyword difficulty?
Penne VanderBush:
Yeah, yeah, absolutely. So in focusing on keyword difficulty, it's a numeric score, it's a ranking that tells you how difficult it is to rank organically for a keyword. And this conversation started because we were working with a client who was using a tool that showed them keyword volume. And so they were putting in some keywords around some product lines and seeing significant volume that was being searched, which is great. That's one of the first things you look at. But there was discussion around, should we change our URLs and change our meta description and change our whole on page strategy and content strategy for these keywords only based on volume? And what happens is, is first of all, we would never recommend just chasing keywords. You never just kind of want to do that. So we can talk about that too.
Penne VanderBush:
But if you look at just volume and you don't include difficulty, you will be competing against major players in the digital space who have massive libraries of content around a topic that the likelihood that your bank or credit union will compete at that level and rank organically on the first page is slim. And it would require support from a paid ad strategy. So the first key takeaway is when you're looking at volume, you want to also look at difficulty. You might see a term that has the most search volume or significant search volume in the results. But if the difficulty is like a 90, so the top of the scale is 100. If it's like a 80, 90, even 70. So those are difficult to rank for. You would likely have more success rather than trying to rank for something with hundreds of thousands of searches, but a very high difficulty, to rank for something with tens of thousands of searches, but a lower difficulty score. Meaning that you'll have more success to actually rank for that.
Meredith Olmstead:
Got you. Okay, so the idea here is that if you're going to use a tool, like a keyword tool, and there's lots of them out there, obviously. There's free ones, there's paid versions. We use some pretty robust tools in house that are paid that have a lot of nuance and insight, but really we have to make sure that we're looking at the volume plus the difficulty. So the idea is you want decent search volume on a monthly basis. So it's MSV, monthly search volume. So you want decent search volume, but you want a little lower difficulty scores. So really the goal would be to find somebody that find a keyword or a long tail keyword, like a phrase that has high monthly search volume and low difficulty. That would be what you're searching for.
Penne VanderBush:
Yeah, exactly. That's exactly how you would do it. And be very careful when attempting to change the terms that you are trying to rank for. It takes time. It takes a lot of time and a lot of content to start to rank. So this is why a pillar strategy and content clusters are so important and that they're built correctly on your root domain so that you are internally navigating your website traffic in a way that supports getting you to rank for those keywords that you want to rank for. So the strategy is really important. You don't want to make a habit of changing your meta description and your H1s and your page titles, and especially your URLs on a frequent basis.
Penne VanderBush:
And every time you change a URL, you'll have to set up a redirect for that, and what you want to avoid ... So Google is going to look at your root domain and if it sees a lot of 301 redirects set up all over your site where you're sending people into these pages, that is essentially just going to redirect them somewhere else, Google can see how many of those you have on a root domain.
Meredith Olmstead:
Like jumping all over the place.
Penne VanderBush:
Right. Exactly. And it doesn't like it because it looks spammy, it looks suspicious. And so you definitely don't want to take all of your main products and start redirecting them several times a year because you're chasing keywords. Exactly. You're going to do more damage than you are helping yourself in that scenario. You're better to leave those URLs. They should be strong anyway. At the time you built your website, you should have had a good strategy in place for that URL structure. And then just work on your on page content, you're supporting blog content and clusters. And really, you're not trying to keyword stuff, which I think is what we kind of started to touch on a minute ago, with how you write that content and how you don't want to be just filling it full of keywords.
Meredith Olmstead:
Yeah. Well, I think the idea is that you want to be ... Like you want keywords to inform the topics and sometimes how you position your content, but really you want your content to be authentic, you want it to be real, you want it to be helpful. So it's not really just about spamming one keyword after another, after another. But it's really actually giving background information, educational content, helpful details. It can be written in a conversational way that shows that you're really trying to communicate a message with your readers.
Meredith Olmstead:
I think too, the other thing that we do a lot with, and we haven't talked about this too much yet, but the length of content, I think can also be informed by your keyword difficulty and strategy in that you may want to front load some of your highlight points at the top of your page, but make sure that you have enough content on that page, that you can be informative, that you can be educational with your content, that you can include some of those keywords and those key phrases that you're really trying to help educate your readers about and your visitors about. And that, you can't do that if your page content is really, really short. So a lot of times people think shorter pages are better. And while sometimes that can help with a user experience, you definitely need content down the page that helps drive search results.
Penne VanderBush:
Exactly. Yeah. And so I think the key takeaway is you take a big topic like mortgages, you can't just put mortgages in your URL, your meta description and all your on page headers and use the word, mortgages, a bunch of times and start ranking for it. That keyword alone is far too difficult. That difficulty score, far too high. You'll want to look at strategies that, a good search volume, but hand in hand with that difficulty score to make sure that it's right for you and right for your institution, that you'll be able to produce enough content around those terms. Yeah. And all the points that we talked about in the last 10 minutes here, those are great content tips to get you started. But make sure that really whatever tool you're using, don't simply rely on volume. It's not just the highest search volume is what you should go after. Use that keyword difficulty measurement to help inform your decision.
Meredith Olmstead:
Right. Awesome. All right, well, thank you so much. And this is really useful, just the small little differences that make a big difference over the long term when you're designing a content strategy. And if you get it right from the beginning, then you don't have to go back and revisit all of these things again and again. You can create new content around new keyword opportunities, but still drive that same content back to some of your key pages and your pillar pages that you have existing on your website.
Penne VanderBush:
Absolutely.
Meredith Olmstead:
Great. So please feel free to visit us at figrow.com. We have lots more content there, more podcast episodes, our blog is very lively as well as the academy, which offers some additional training. And otherwise, let's just get out there and make it happen.