Episode 52 - How to Avoid Getting Scammed by Your Digital Ad Agency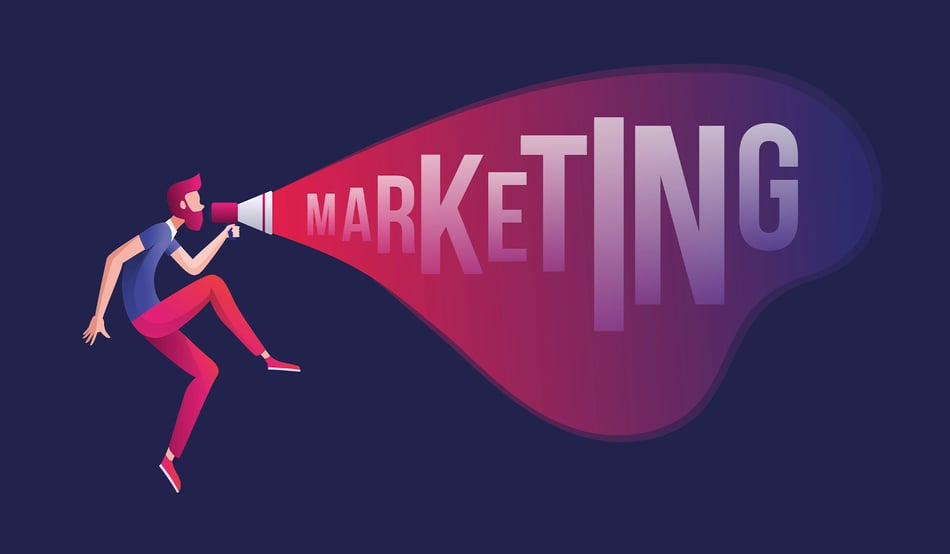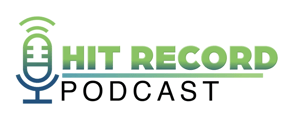 The FI GROW team discusses crucial factors in choosing a digital marketing agency. Key concerns include maintaining access to your own Google Ads account and avoiding agencies that lock clients into long-term commitments or charge based on ad spend. They emphasize the need for agencies to provide personalized ad strategies and focus on actual conversions, not just click numbers. Finally, they caution against blindly following advice from Google representatives, who may primarily be interested in increasing spending.
Transcription:
If you're looking for best practices for your bank or credit union, join us while we talk all things sales, marketing, and strategy for financial institutions. Let's make it happen with FI GROW Solutions.
Meredith Olmsted:

Hi, there. I'm Meredith Olmsted, CEO, and founder of FI GROW Solutions. We are a digital sales and marketing agency. We work exclusively with banks and credit unions. And I'm here with Ida Burr. Ida is our digital ads director, I guess. She's in charge of digital ads. We'll just say that. And she and I were just having a really interesting conversation actually, because we've been talking to a few potential new clients and dissecting some of their experience with other digital ad agencies, or agencies in general. And so we were talking about how to avoid getting scammed by another agency, which is a really sad way of saying it. But honestly, I said, "Maybe we should push record and talk about this with everybody so that you guys could all understand what we see sometimes and what we get worried about, what we look for when we're talking with clients or potential new clients."
So first thing, Ida, that you tell people, and we see this all the time with new clients. They come in and they don't have access to their own digital ads account with Google. So what are you seeing a lot of the times with new clients that is setting off alarms for you?
Ida Burr:

Yeah, they come to us and they tell us that they don't have an ad account and they have reports from their previous agency on their ad results. So it's like, well, how come you don't have access to this account that they were using to create ads for you in the past? It seems fishy to me that it wouldn't be owned by the credit union or bank themselves.
Meredith Olmsted:

Yeah. And I think, my guess, we've never run our ads this way for our clients internally, we feel really strongly the opposite way. But if you have an agency account, it can be, I think, a little easier or more efficient potentially to run multiple clients through that account and then you don't have to dump, dip in and out of other accounts. You can replicate the same campaigns over and over again, but it's a little bit cheating. So why we don't we do that for people, Ida?
Ida Burr:

It's important that we keep things separated with our clients. We don't want things merging together. Also, our clients are all over the United States, so in different areas of the United States, we have different strategies, depending on the markets and the competitors and things like that. So making sure you're keeping them separate and you can easily see the differences in results and just creating very personalized ads and strategies for our clients. We try not to just do one size fits all.
Meredith Olmsted:

Yeah. And then, why is it important for a client, if they're out looking for an ad agency, why is it important that they insist that they have their own ad account and they own it and they have access to it without any restrictions? So why is that so important?
Ida Burr:

Yeah, I mean, just the fact that these people can't log into their account now and see what their campaigns were doing, what keywords were being targeted, what their budget was being spent on because sometimes what we tend to find out with agencies is they spend 90% of the budget on branded keywords, which is somebody who is literally typing in the name of the credit union or bank and clicking the ad at the top of the page, which we don't-
Meredith Olmsted:

Which we don't run. Right. We don't suggest because people are already looking for those words. You should be paying for your branded, the name of your institution. Unless somebody is bidding against you for the name of your institution, you really shouldn't be spending a lot of money on those branded keywords, which sometimes happens, especially with large banks going against each other. We rarely see it with regional credit unions.
The other thing is making sure that, like you said, you can get access to your results and that when you leave, if you decide you don't want to work with that agency within a couple years, when you leave, you can take all of your results with you so that you can continue to work with somebody else or even bring it in-house if you wanted to and you don't have to start from scratch, really. So it's a very important to have access throughout your relationship and then also if you go in a different direction.
What about... The other thing, when we're saying, are you getting scammed by your digital agency? Couple of the other things that we're looking for is how is your strategy and exactly what results they're trying to drive? So what is it that we sometimes see that you want to make sure to avoid in if you have an agency that might be scamming you?
Ida Burr:

Yeah. It's really easy and pay-per click to get a ton of impressions and a ton of clicks. Agencies will show their clients these huge numbers and say, "We had 5,000 clicks to your website last month," but in reality, what does that mean in other terms of results? What kind of conversions are set up? What are we tracking in that aspect of things?
Meredith Olmsted:

Yeah. And if it's branded keywords and it's branded traffic, it means almost nothing because all those people were probably just going to online banking and they haven't bookmarked your homepage to get there, and they probably would've gone there anyway. So you're paying for nothing.
Ida Burr:

Yeah, exactly. And just knowing how the conversions are set up, what we're tracking, what we're optimizing for. With our campaigns, when we first start up with new clients, we tend to see there's a big increase in the impressions and clicks at first, but then, as we learn the conversions, you'll get less impressions and less clicks, but more conversion, which is what we really want to optimize for.
Meredith Olmsted:

Yeah. The other thing that we recommend, or at least how we structure our contracts with digital ad clients, and actually with all of our clients frankly, is that there's no long-term commitments. So sometimes when we start up with a new client, we might require that they make a minimum of a two or three month commitment just to cover the setup costs and the front load of setting up your ad account and getting all the goals and all of that stuff and all your tracking code set up and all of those conversions tracking. But after that, after maybe two or three months, we go month to month with every single client because we want to make sure that people are happy with us and our results that we're driving, not because they're locked into a long-term commitment. So that's another thing. If you're really trying to avoid getting scanned by an agency, we recommend that you try to find someone who's not going to try to lock you into a long-term commitment.
What about in terms of cost? Ida, I know sometimes we run into people who work with agencies who are charging a percentage of the ad spend that they spend on the ads themselves with Google. How do you feel about that?
Ida Burr:

I mean, I feel like that might be one of the biggest scams of all, honestly, because when I create a campaign, it doesn't matter if it's spending $2,000 a month or $10,000 a month, it's going to take me about the same amount of time to maintain it. I mean, given with a bigger budget, there's more search volume and you keep an eye on keywords a little closer, but in reality, it's not worth that huge increase in cost of managing.
Meredith Olmsted:

Yeah. We work with mid-size institutions. Most of them run three to five campaigns at a time. That means they might have three different product lines running or a couple of products and then a bank with me or open a checking account kind of a campaign. So we tend to price out our services based on the total number of campaigns that would be running at any one time, but we don't take any percentage of the spend on the actual ads with Google. Some places charge 1%, 2%, 5% of what they spend. So really, basically, we increase our costs based on the number of campaigns that you want to run at any one time because at the end of the day, like you said, if you're doing a good job with these campaigns, you should be checking in on them at least one to two times per week. And it really doesn't matter how much they're spending actually on the ads themselves. That's a really good point.
We also say, work with people who've spent a lot of time with financial products and services. This is really important because a lot of people out there who are working for pay-per-click agencies are used to selling things like purses, shoes, cars maybe, or something else that's almost a commodity that you've got four clicks and then you purchase. But financial products and services aren't like that at all. So they tend to be a little more complicated, a little bit different conversions. They're not a regular consumer product. So making sure that people understand the difference in financial products and services, really understand the nuance of search phrases out there and can make sure that they're well-versed in those searching the behavior of consumers when they're out there searching, like what problems they're trying to solve because they might not be looking for a heloc. They might be searching for debt consolidation. And that might be a product you would show them based on to solve that problem or get out of debt, but it's not necessarily as product focused in terms of the keyword.
Last thing is, we always get that I think we should give people a warning about is Google representatives that are contacting them. Tell me about Google representatives.
Ida Burr:

They have good intentions, but... I mean, I think their main goal is to get people to spend as much money as possible with Google. I've actually had a Google rep tell me once that I should fully automate all my campaigns and leave it at an unlimited budget to maximize it. And I was like, so what's going to happen? What are we going to... What kind of people are we going to get traffic?
Meredith Olmsted:

They're just going to spend until the credit card gets declined? What?
Ida Burr:

Meredith Olmsted:

Ida Burr:

And they always like to push broad keywords too, and I find that it just doesn't work out with loan products especially. If I create ads for a mortgage and I leave the keywords broad, pretty soon you start getting people searching for personal loans or car loans or whatever, and they start ending up in this campaign. I mean, haven't had great success with the broad keywords, which is another thing they always are pushing.
Meredith Olmsted:

Yeah. And it's funny because they're relentless and they turn over a lot, Google representatives too. So we constantly have new people reaching out, "I promise. I have so many good suggestions for you," and we're like, okay. So maybe once or twice a month you'll talk to somebody from Google, but it's rare that you really find a lot of value in those conversations. So being really careful about Google ad. Suggestions is really important with financial products and services.
Awesome. Well, I think this is really useful in terms of avoiding picking the wrong agency to do your ads for you. And so I appreciate the time, Ida.
If you all want to learn any more about digital ads or social media or anything else around digital marketing, please visit us at figrow.com. We have lots of other great podcasts and resources and blogs, but otherwise, let's just all get out there and make it happen.