Episode 21 - How to Better Use Video in Sales Follow-Up for Your FI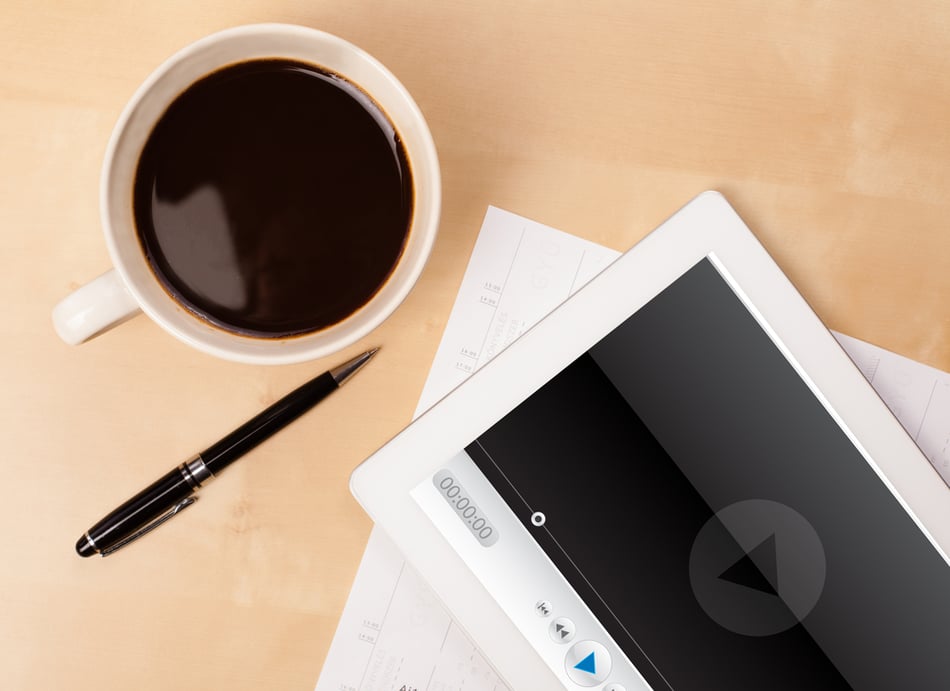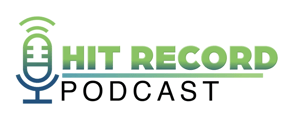 Podcast Episode 21: When it comes to maximizing sales at your financial institution, using videos in your sales follow-up increases response rates and shortens the length of a typical sales cycle. Tune in as the FI GROW team discuss best practices and tips for implementing video into your sales cycle.
Transcription:
Have you ever been talking about something that's really useful and thought, "That's a great idea, let's hit record so we can share this with everyone?" If you're looking for best practices for your bank or credit union, join us while we talk all things sales, marketing, and strategy for financial institutions. Let's make it happen with FI GROW Solutions.
Meredith Olmstead:
Hi, there I'm Meredith Olmstead, founder and CEO of FI GROW Solutions. We are a marketing and sales agency and we work with financial institutions, credit unions, mostly and community banks. I am here with our director of client success, Nida Ajaz. Nida say hi.
Nida Ajaz:
Hi everyone.
Meredith Olmstead:
So Nida and I were just having an awesome conversation about how to maximize the use of video for sales with financial institutions. We were looking at some stats about this and kind of talking about the fact that when you use sales in your follow up process, we are seeing, or some people are seeing response rates that are increasing by 70% or more, and actually shorten sales cycles by almost half when you're using videos. So it's something that we've been working, both Nida and I have been working with clients a lot recently on trying to add video to their sales follow up.
Meredith Olmstead:
I thought you know what? Let's hit record. Let's talk about this a little bit, because I think this could be something that could really benefit a lot of small to mid-size financial institutions or even larger institutions out there. So, first thing we were just going to talk about is we were talking about is when video works the best. When is it to add it to your sales cycle? Nida's been working with specifically one mortgage lending team recently, and he's been working on adding videos. So Nida, when are you guys finding that video is most appropriate for his sales follow up?
Nida Ajaz:
So basically video is a great way right now, especially we talked about as a team, how after COVID, everything is going digital, and humanizing the brand is very important. Bringing your sales team and showing the face on video is actually one of the perks of using your sales. So the couple of different ways that some of the teams that we're working with are using are number one. To introduce themselves. If they want to show their face, especially in a mortgage process where the sales cycle is longer, you want to introduce and kind of create that relationship face to face on a digital screen.
Nida Ajaz:
Then some of the other ways are to actually follow up with customer testimonials. There's also accounts sign up when you have new members signing up for accounts, following up with here's how-to videos. Here's how you sign up for all the different video mobile apps, online banking, all the different features.
Meredith Olmstead:
Almost step by... So almost showing them step by step through a process, but in video format, not trying to send it all say in email.
Nida Ajaz:
Exactly.
Meredith Olmstead:
Awesome. Okay. Then I know that we've been, both of us have been working with teams in business development and in lending and marketing who are reaching out to potential new customers or new members for credit unions. We've been kind of giving them tips on how to make videos, create awesome videos that they can use. A few of those tips that we've talked about, I know are keeping them short, keeping them to the point. Not trying to go over too many different things in one video. So keeping them one minute, a minute and a half is kind of ideal. Two minutes maybe. Being really genuine and authentic, not trying to be perfect.
Meredith Olmstead:
I know too that a lot of the teams that we're working with are really dedicated to their mission and what they're doing for their customers. So that authenticity shows in their videos. They have really great personal stories and experiences that they can share. So anytime you can add those into videos, those are awesome. I wonder as you've been working with teams, Nida, are they comfortable making videos? Is it easy? I mean, what are you finding?
Nida Ajaz:
Yeah, that's actually a really good question because a lot of clients kind of ask that as managers. How will I bring my team onto getting started on videos? Well, I think one of the main points is after COVID and the pandemic coming in, a lot of people have gotten comfortable with showing their face on video because of team meetings and things like that on Zoom.
Nida Ajaz:
But at the same time, there are a couple of ways you can kind of make your team more comfortable before you even get them started on video for sales. One of the main things is to start making videos internally with the messages or team meetings turned into video messages that you can share across within your internal team. Then also, share some examples. I mean, there's tons of examples just from TikTok videos to formal YouTube videos. A lot of different ways that you can put advice together in a short, simple way to get the word out.
Nida Ajaz:
The other thing is to brainstorm ideas as a team. So when the team feels included, they're coming up with the ideas, they're more likely to kind of jump on board with those video ideas.
Meredith Olmstead:
Yeah. I think sometimes people just need the moral support of somebody else. It's easy for us to make this video today because we're here, we're talking to each other, we're working together on it. So sometimes even just helping kind of almost handhold people through the first few videos can make all the difference, right?
Nida Ajaz:
Yeah, for sure.
Meredith Olmstead:
I know that there's a bunch of different tools out there, so that's kind of the last thing I think we really need to touch on is what are the video tools out there that people can use to just do a short little personalized sales video that you can then embed or link in an email to a lead? So what kind of tools are out there?
Nida Ajaz:
Number one, we're using Zoom right now. So that's a very easy tool to kind of use. Another one we recommend for our clients because it integrates well with HubSpot is Vidyard and it actually has a free version that our clients can use, which allows you to cut, trim videos and kind of screen share and do all the little editing features that a more complicated tool would have, which you don't really need much experience with. Then there's also, Wistia just launched their free tool, which is called Soapbox, which kind of allows the same, what Vidyard has as well. So there are a couple of free options that you can explore.
Meredith Olmstead:
Yeah, I like Zoom, but you have to put it up on Vimeo or a YouTube in order to really be able to share it well with people. So I agree with you. I think that we use Vidyard a lot and it's that awesome screen recorder. You can put it, it has an extension in your Chrome browser. You can share your screen if you want to, or you can just do your recording like we're doing with just our faces now. But the nice thing about it is the videos live on a URL based location and you can actually copy and paste the thumbnail with the link, put it right in an email and it looks like a little screen player in the email. So it really prompts people to click on it and then go and watch the video. The cool thing too, is that it'll tell you when people have watched that video, which is pretty awesome.
Nida Ajaz:
Yeah. It's definitely a really good tool.
Meredith Olmstead:
Awesome. Well, great stuff, Nida. Thank you so much. I think these are some awesome tips for bringing video into your sales follow up for your financial institution. We've got some other great podcasts on our website, all about sales and marketing for financial institutions. We also have the FI GROWTH Academy there. So please feel free to visit us at FIGROW.com and learn more. Otherwise, you just got to get out there and make it happen.