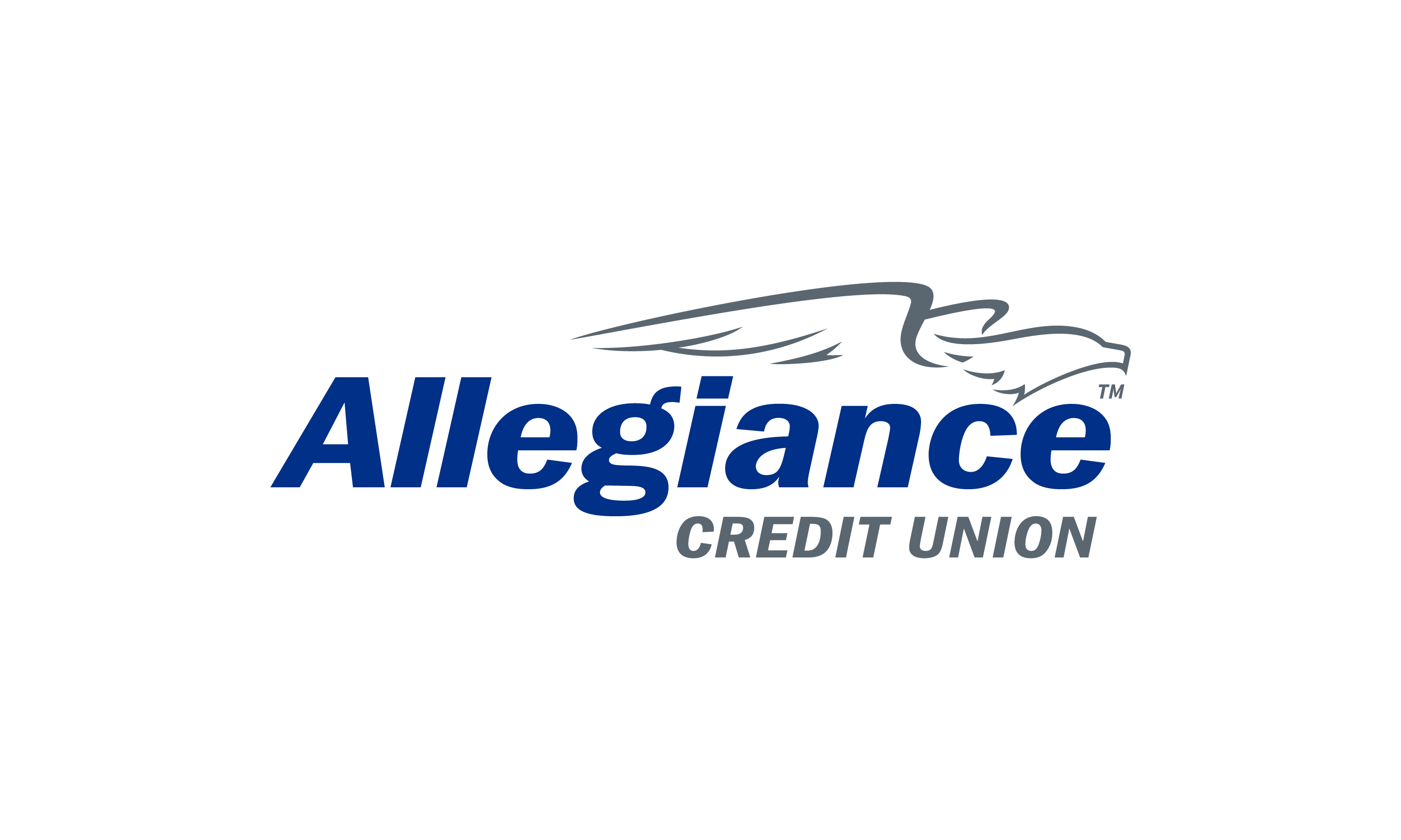 FI Type

Credit Union
Location

Shelton, Connecticut, U.S.
Objective

On-boarding of Indirect Members
Website
---
Results
32% in 90 Days

Deepened relationships.
24K+ New Cards

New credit card lines.
44 in Autopay

Enrolled in autopayments.
The Challenge
The Director of Lending and his team were looking for an automated solution to delivering important account and loan disclosure information to new indirect members as well as deepen the relationships with these new members; a significant challenge most financial institutions face with new indirect members and customers.
The Goal
Deliver New Account Opening Disclosures Electronically
Enroll New Indirect Members in Online Banking & Auto Pay
Place a Credit Card with New Indirect Members
Sign Up New Indirect Members for GAP Coverage
Create a Deposit Relationship with New Indirect Members
The Result
Mutual Security Credit Union experienced a 32% success rate at deepening indirect member relationships within 90 days of an indirect vehicle purchase. They opened over 24K in new credit card lines and increase autopayment enrollment.
"We engaged FI GROW Solutions to assist in creating a digital Indirect Onboarding Program to better engage our indirect members, deepen our wallet share and increase our operational efficiencies. Based on the program's performance after the first few months in production, the only regret is that we hadn't initiated this process much earlier! "

- Jeffrey T., Director of Lending, MSCU
---
Indirect Onboarding Case Study
Before starting any new campaign we always begin with a road map for success. In this road map we identify the following:
Team Members
Campaign/Project Timeline
Goals & KPIs (Key Performance Indicators)
How We're Going to Measure the KPIs
Outline Campaign/Project Elements (emails, landing pages, etc.)
After completing our road map we had 6 clear goals for this New Indirect Member On-boarding Campaign: deliver new account opening disclosures electronically for cost savings, enroll new indirect members in Online Banking and Auto Pay to deepen their relationship, place a credit card to increase their share of wallet, try to enroll them in GAP coverage, and try to establish a deposit relationship beyond the required share savings deposit to establish membership.
Deliver Required Account Opening Disclosures
After a collaborative research and implementation effort, the application completed by indirect members at the dealership was updated so that new members could opt-in to receiving their account opening disclosures electronically. However, we also needed a failsafe in case these required disclosures weren't able to be delivered successfully via email.
Through the use of 'workflows' in the credit union's HubSpot CRM (Customer Relationship Management) system, we set up two layers of default notifications if the initial delivery of the disclosures failed. First, if the original email bounced we tried re-sending the disclosures 24 hours later, in case the inbox was full or offline. Second, if the re-sent email also bounced we set up an internal notification to the lending team so they could send the disclosures via "snail mail".
The email Subject Line was: [First Name], Please Complete Your New Auto Loan Set Up at MSCU.
At the time of writing this case study the email had been sent to 670 new indirect members and had been opened 2,090 times! The email included the next steps of enrolling in Online Banking, followed by instructions to set up Auto Pay, and lastly provided the required membership and account opening disclosures.
The costs savings from just not having to print and mail 670 packets of new member information and disclosures "made the whole program worth it," according to George F., MSCU Branch Operations Manager.

Enroll Indirect Members in Online Banking and Auto Pay

Another unique feature of the first email in the on-boarding series was that we provided the account number the member needed to enroll in Online Banking in the email. Because this email was sent the day after membership opening, it would have been impossible for the new indirect members to take the steps of enrolling in Online Banking and setting up Auto Pay without an account number to do so. So we gave them these details right in our on-boarding communication.
Place a Credit Card to Increase Share of Wallet
This step was actually much easier than it may seem! Because the new member was just approved for an Auto Loan, the lending team at MSCU decided they would be comfortable extending a pre-approved offer of a $1,000 credit card.

To take advantage of this offer, all the new indirect new member had to do was click on the "Yes, I want a $1,000 Platinum Credit Card" CTA in the second on-boarding email and they were directed to a special landing page that featured the card benefits, rate, and disclosures. On this landing page we included a simple form asking for: Name, Email, and Phone Number, with a "Send My Card Now" CTA.
Upon form submission, a member of the MSCU lending team would call the member to verify that all the information was correct and order the new credit card. It proved to be a seamless experience for the member.
The second email in the on-boarding campaign also asked if the member would like to request a higher line of credit. By selecting the "I'd Like to Request a Higher Line of Credit" CTA, they could complete a simple form asking for a higher amount. A member of the MSCU lending team would call the member to review the request and see if they could issue a card for a higher amount.
MSCU placed 24 new credit cards in the first 90 days of the new Indirect On-boarding Program.
GAP Coverage and Deposit Accounts
As you can imagine, both of these areas are tough to deepen relationships with indirect members. During the first 90 days of the launch of the Indirect On-boarding Program we were not successful at placing GAP or opening certificate accounts.
After spending 60 days studying results and average time on page and other user behavior, the GAP Coverage content was rewritten and the landing page was redesigned so we could A/B test the effectiveness of the new language going forward. Increased CD rates may help with the deposit account placement as well. Results were not available at the time of writing this case study.
What Does it Take to Drive Success for an Indirect Member On-boarding Program?
First and foremost, data! Followed by a powerful CRM.
This is one of the reasons we recommend HubSpot to our clients. On-boarding programs like this require a robust system to manage data and use it effectively in dynamic, personalized marketing campaigns.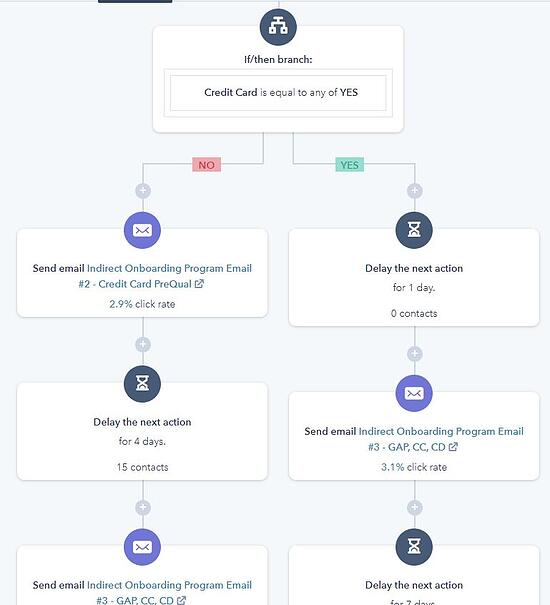 For starters, if an existing member purchased a vehicle through indirect channels, they still received the emails and content relevant to them.
If this member already had Online Banking the first email didn't ask them to enroll in Online Banking. That wording was hidden and instead they saw the message about setting up their new loan payment on Auto Pay. If the member already had a credit card, they didn't receive the email offering the $1,000 Platinum card and so on.
Secondly, if the member didn't place a product that was recommended early in the email series, the product was offered to them again later in the series of emails. If at any point a member placed a product that was offered in the On-boarding Program, the data points adjusted the SMART content in the body of the emails to no longer present that offer. This way redundant offers were avoided.
MSCU did a fantastic job of uploading the relevant data points each business day so the system could utilize SMART content to deliver relevant messages to the right members. The workflow that was established for this On-boarding Program included 5 emails delivered over 90 days that utilized 11 critical data points to deliver 108 unique email message combinations based on the member's current product and services.
At FI GROW we believe strongly that we can always DO better and BE better. Continuous improvement of programs like this is one of the ways we live and breathe that philosophy every single day.
Testing, Testing, and More Testing!
During this Indirect Member On-boarding Program we tested subject lines, content, CTAs, landing page content... basically we split test everything we could. As always, dynamic messaging should be a continuous improvement processes. During the first 90 days of the program every email had an open rate above 42.44%. The first email, which included enrolling in Online Banking and Auto Pay as next steps with links to the applicable account and membership opening disclosures had a 53.44% click through rate!
These results were achieved by weekly monitoring of the program's success and making adjustments when necessary.
---
Deepen relationships with your members or customers with more successful On-boarding programs! Contact Us!
SHARE THIS CASE STUDY: