About the speakers:
Meredith Olmstead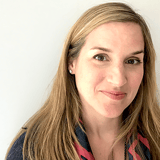 Meredith is the CEO of FI GROW Solutions, a digital marketing agency, with team members spanning from East to West coast, that focuses on financial institution digital marketing success.
She has helped design and implement numerous marketing and sales campaigns. Meredith's team has truly mastered creating a cohesive digital investment strategy that yields guaranteed results.
Meredith has acquired great success through her leadership and knowledge and now is your chance to learn from her expertise.
Penne VanderBush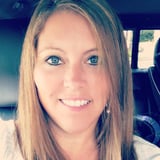 With over 10 years of experience in financial industry marketing, and former VP of Marketing for the largest state-chartered credit union in Vermont, Penne joined FI GROW Solutions as a Chief Strategy Officer with a desire to help financial institutions build and implement digital strategies to stay relevant in the evolving Fintech landscape.
Her holistic approach to sales and marketing strategies integrates retail, operations, IT and other areas of the institution to ensure success upon implementation. Penne focuses on increasing engagement, ROI, and bottom line impact by implementing social, digital, and inbound methodologies that align with your strategic plan.