Subscribe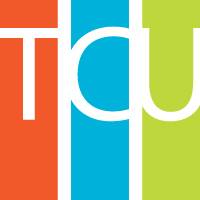 Does Your Credit Union Have Green Credit Card Options Yet?
Marketing for Your Financial Institution | Financial Institution News & Information
How Green is Your CU's Credit Card?
Customers are increasingly demanding that their credit card issuers put people, and the planet, ahead of megabank profits, according to a new report.
Green America, an organization that promotes the "green economy," said that credit card options for consumers fed up with megabank abuses are on the rise.
The group listed 10 of these card options in a recent release. Not surprisingly, some of these "green cards" are available from credit unions:
Both Permaculture Credit Union in New Mexico and Hope Federal Credit Union in Mississippi offer cards that qualify as "green." PCU's Visa Card reflects the CU's commitment to earth-friendly and socially responsible loans and investments. The Hope Federal Credit Union MasterCard offers reward points that can be used the Credit Union Rewards Center.
The Green America Visa supports Green America's green-economy programs, with a portion of every purchase helping to build fair trading systems, advance clean energy and get genetically modified organisms (GMOs) out of our food supply.
Join those helping the "Salmon Nation" -- a bio-region stretching from Alaska to Oregon – by using the Salmon Nation Affinity Card and help fund grassroots environmental activism with The Sierra Club Visa Card.
The Amazon Watch Affinity Card promises to help you defend the Amazon rainforest with every purchase, while The ReDirect Visa helps support Sustainable Travel International.
A full list is available from Green America. This is a neat development, since many of us have assumed that any dealings with credit cards meant "feeding the beast" of megabank profits. Green America refers to this forced relationship as "a necessary evil." Not any more, it seems.
While every major payments system involves some mega financial company (Visa, MasterCard, etc), not all options are equal in terms of supporting things you strongly object to. Some actually do offer you mechanisms for supporting things you really care about.
You might also enjoy our recent blog on other Credit Union Marketing Ideas.
About Today's Credit Unions
Today's Credit Union is a team of marketing and editorial specialists with deep credit union experience. TCU was created to address the challenge Credit Unions have in making social media marketing really work for them each day. They take no advertising, and have no agenda outside the CU movement. TCU's only business is serving Credit Unions and their members.